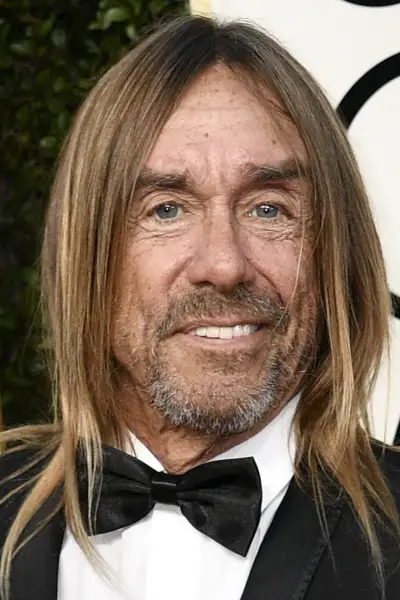 Iggy Pop
actor, composer, music department
Iggy Pop was born on Apr 21, 1947 in USA. Iggy Pop's big-screen debut came with Rock & Rule directed by Clive Smith in 1983, strarring Monster From another Dimension (voice). Iggy Pop is known for Mr. Pickles directed by Will Carsola, Dave Stewart stars as Linda and Kaitlyn Robrock as Tommy. Iggy Pop has got 4 awards and 5 nominations so far. The most recent award Iggy Pop achieved is Film Invasion L.A.. The upcoming new movie Iggy Pop plays is The Dead Don't Die which will be released on Jun 14, 2019.
Iggy Pop was born on April 21, 1947 in Ann Arbor, Michigan, USA. He is an actor and composer, known for Coffee and Cigarettes (2003), Cry-Baby (1990) and Dead Man (1995). He has been married to Nina Alu since November 22, 2008. He was previously married to Suchi Asano and Wendy Weissberg.
Birthday

Apr 21, 1947

Place of Birth

Ann Arbor, Michigan, USA

Also known

The Stooges, Iggy and the Stooges
Known For
Awards
4 wins & 5 nominations
Film Invasion L.A.
2021
Best Performance by a Voice Actor
Winner
- Grand Jury Prize
Squirrel Mountain 'Iggy to the Rescue' (2020)
Grammy Awards
2020
Lifetime Achievement Award