Cast & Crew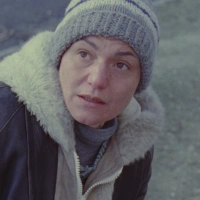 Vedrana Bozinovic
as Tea
Mirela Lambic
as Amina
Radoje Cupic
as Janko
Nenad Pecinar
as Nemanja
Zsolt Trill
as Milan
László Keszég
as Man
Dana Margarita Csumangova
as Old lady
Flóra Bicskei
as Girl
About
1994, Sarajevo. No water, no electricity nor food in the town under siege. Tea Mikic, despite the horrible war conditions, manages to keep her positivity. She lost her husband during the war and is completely self-sufficient. She is getting ready for something in the morning, so she decides to wash her hair even though all her backup supplies are gone. She starts her desperate journey to look for water, and neither her neighbors nor sniper fire can stop her.
More Info
Release Date:
Apr 07, 2018
Production Companies:
Film Force Team, Filmfabriq, Inforg-M&M Film Kft.