Cast & Crew
Eric Cuevas
as Reporter
Shane Dittsworth
as Factory Worker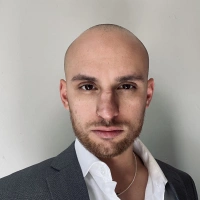 Everett Lauster
as Chris McFadden
Kevin McComb
as John
Kayla Orben
as Hallie
About
Chris McFadden has been pushed around his entire life. His friends, neighbors, and now even his love interest's ex boyfriend have taken him for granted. After an accident he cannot remember, he decides to take matters into his own hands.
More Info
Release Date:
Jul 19, 2021
Production Companies:
Hobble House, Pop Films.