Cast & Crew
Phil Vischer
as Bob the Tomato
Mike Nawrocki
as Larry the Cucumber
Lisa Vischer
as Junior Asparagus
Dan Anderson
as Dad Asparagus
Kristin Blegen
as Laura Carrot
Jim Poole
as Scooter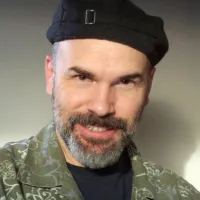 Tim Hodge
as Father
Lesley Benodin
as Li'l Pea
Shelby Morimoto
as Annie
G. Bock
as Lovey
About
After years of being seen via VHS and DVD, Bob the Tomato, Larry the Cucmber, and their friends come to TV. Every week Bob invites us to his house where he and the gang answer letters from kids and help them with their problems using their fun and sometimes wacky stories.
Taglines:
Welcome to VeggieTales! On TV!
Sunday morning values, Saturday morning fun!