Episodes (13)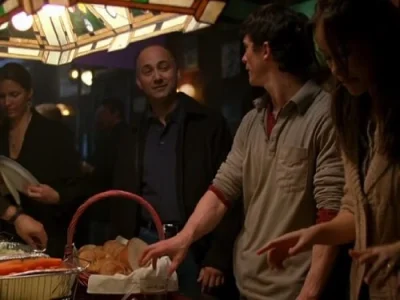 S01E01 · Pilot
Feb 26, 2007
Tommy Donnelly struggles to escape the neighborhood, all the while protecting his brothers.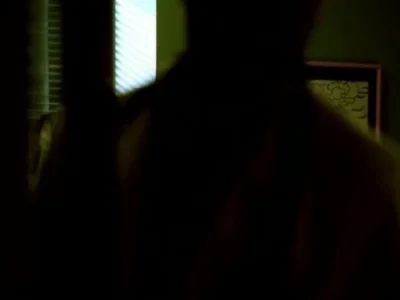 S01E02 · A Stone of the Heart
Mar 05, 2007
Tommy and Kevin continue cleaning up after Jimmy and deal with the aftermath of their actions.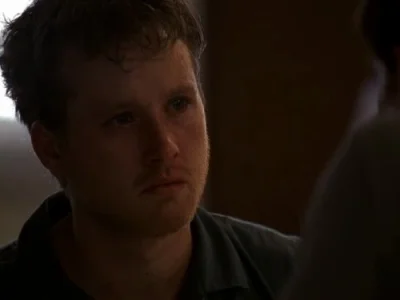 S01E03 · God Is a Comedian
Mar 05, 2007
Jimmy tasks Tommy for not bailing him out of jail, Huey's brother visits Sal's boss, and Sean is moved from ICU to a ward.
S01E04 · The World Will Break Your Heart
Mar 12, 2007
Tommy is plagued with guilt when Kate, widow of Irish-mob kingpin Huey, asks him to host her slain husband's wake. Meanwhile, Kevin and Joey go on a quest to find booze for the wake.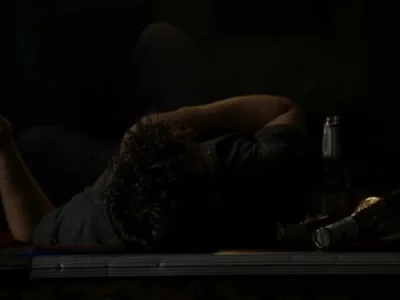 S01E05 · Lies
Mar 19, 2007
New Italian mob kingpin Nicky Cottero shows his no-holds-barred style by threatening the Donnelly boys' mother. Meanwhile, Tommy is forced to accept Dokey's bribe; Sean continues his recovery; and Jenny deals with the consequences of bedding Samson.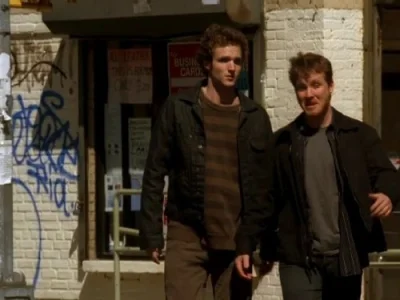 S01E06 · Run Like Hell
Mar 26, 2007
Tommy gets unwillingly drawn into his brothers' bookmaking action. Meanwhile, the medical condition of Jenny's father comes to light.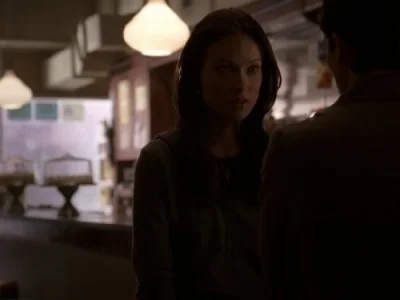 S01E07 · The Only Thing Sure
Apr 02, 2007
As Jimmy tries to protect Sean, Tommy joins forces with Kevin to collect payments. Meanwhile, Jenny supports her ailing father while trying to keep the family business afloat; and a look back at Kevin's childhood reveals the genesis of his gambling passion.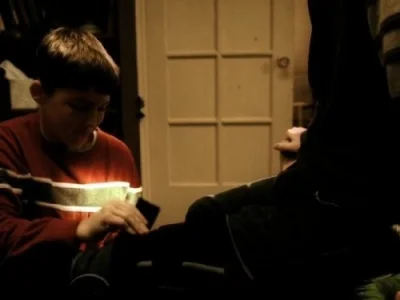 S01E08 · In Each One a Savior
Apr 09, 2007
Joey tells Father Dufelt how Tommy caused Jimmy's horrible leg accident. Both have trouble trying to establish themselves as the neighborhood's criminal boss. Sean and Kevin bicker. Tommy is suckered into helping another 'innocent' female. Jimmy's extortion now extends to Jenny's father's bar.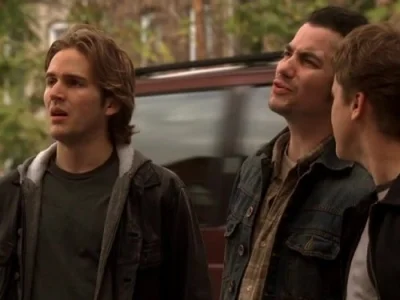 S01E09 · All of Us Are in the Gutter
Apr 16, 2007
Tommy finally pursues his dream: art, as the assistant to Kate's friend, painter Munst. He seems to treat Tommy as a gopher, proves a good teacher but demands priority commitment. Nicky finds out that Jimmy stole Louise's business, but decides to seek a more lucrative deal rather than bloody revenge. Councilman Jack Trevor demands Dokey restores order, or no building deals. Jimmy refuses to involve Tommy, but Sean tells him anyway, in time for an offer to replace Dokey. Dokey finds out about Whitey. Jenny reports her dad missing.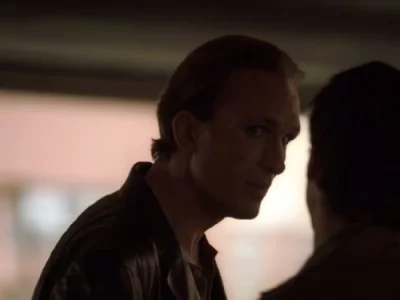 S01E10 · When the Door Opens
Apr 23, 2007
Tommy and Kevin are trying to get Dunn out of an apartment, but the situation get a little bit more complicated. They'll have to use some "high technology".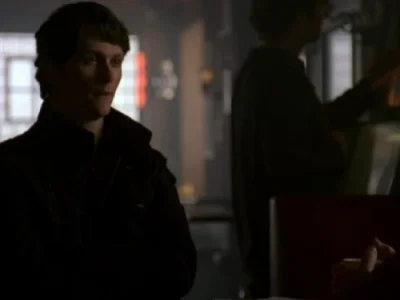 S01E11 · Wasn't That Enough?
Apr 30, 2007
Tommy agrees to help Jenny's father keep their restaurant, which Dokey has managed to get declared 'unsanitary'. Joanie discovers that addict Jimmy stabbed Whitey to death, and helps him dispose of the body. Jimmy's creditor Jonesy, a corrupt ex building department employee, tells the boys to talk to their late father's friend Franny Kenny. However the the paper trail goes cold. Trish explains to Nikey about the Travis-Dokey-Alo real estate connection. Ma Donnely asks the boys to change their ways in order to avoid risking the same fate as their dad. Kevin has a Greek...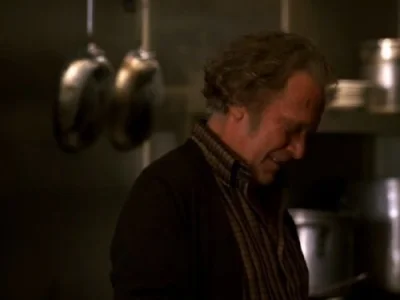 S01E12 · The Black Drop
May 07, 2007
Joey is stabbed while in protective custody. Jimmy goes behind Tommy's back and tries to re-negotiate Tommy's deal with Dokey. Tommy and Kevin kidnap buildings inspector Anthony Lino who has been condemning the buildings on the block including the Diner. Elsewhere, Nicky tells Tommy that Dokey was involved in his father's death.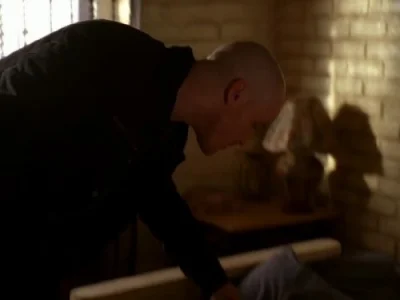 S01E13 · Easy Is the Way
May 14, 2007
Since Tommy has no evidence that would put Dokey in prison, Frank advices Tommy to leave town with his brothers and mother. Sean refuses to leave because he wants to marry Nadine, but Tommy talks him out of it. Tommy asks Jenny to come with them, but she says she can't. Jimmy is planning to kill Dokey with Joey's help. They see Dokey's men, but no Dokey, so they follow them... Alo summons Nicky to tell him about Tommy, confident that he's one step ahead of Nicky.
About
The Black Donnellys Season 1 (2007) is released on Feb 26, 2007. Watch The Black Donnellys online - the English Crime TV series from United States. The Black Donnellys is directed by Paul Haggis,Kevin Bray,Anthony Hemingway,Jeff King and created by Paul Haggis with Jonathan Tucker and Tom Guiry. The Black Donnellys is available online on The Roku Channel and Amazon Video.
As know as:
The Black Donnellys(English), The Black Donnellys(French), Irska braća, Donnellyn mafiaveljet, The Truth According to Joey Ice Cream
Production Companies:
National Broadcasting Company (NBC)
Cast & Crew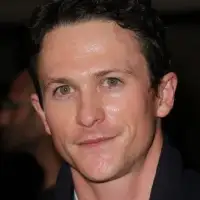 Jonathan Tucker
As Tommy Donnelly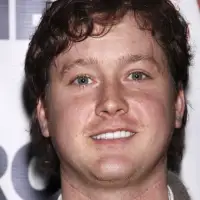 Tom Guiry
As Jimmy Donnelly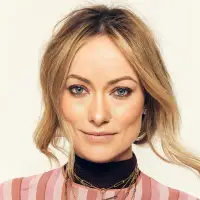 Olivia Wilde
As Jenny Reilly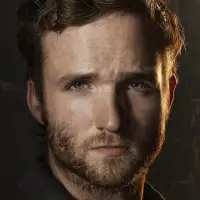 Billy Lush
As Kevin Donnelly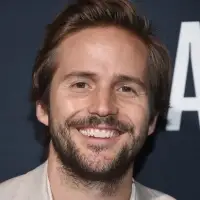 Michael Stahl-David
As Sean Donnelly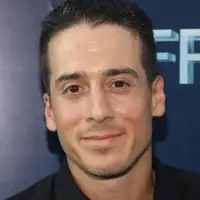 Kirk Acevedo
As Nicky Cottero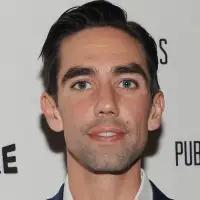 Keith Nobbs
As Joey Ice Cream
Peter Greene
As Derek 'Dokey' Farrell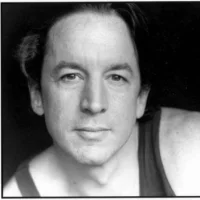 Brian Tarantina
As Vinnie Culiari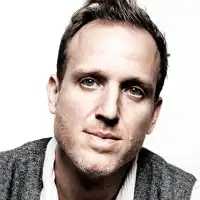 Patrick Brennan
As Earl