Episodes (14)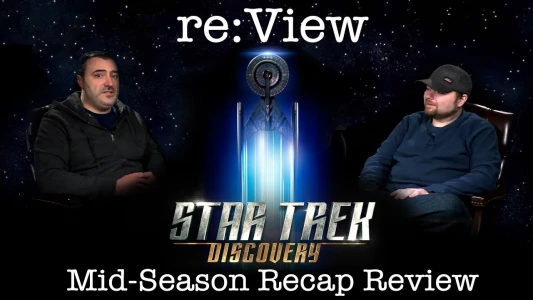 S03E01 · Star Trek Discovery Mid-Season
Jan 08, 2018
Nerd Alert. Mike and Rich go insane debating Discovery Vs. The Orville.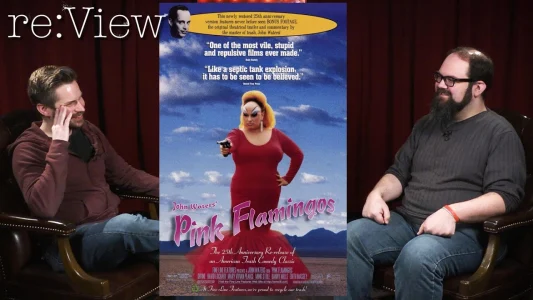 S03E02 · Pink Flamingos
Feb 05, 2018
Jay and Josh discuss John Waters' classic celebration of trash, Pink Flamingos. Things get kind of gross.
S03E03 · Star Trek Discovery Season 1
Feb 20, 2018
The first season of Star Trek Discovery has ended. Join Mike and Rich Evans as they have a nice chat about it. What happened? What's to come? How did it end? Good times are had by all. Enjoy.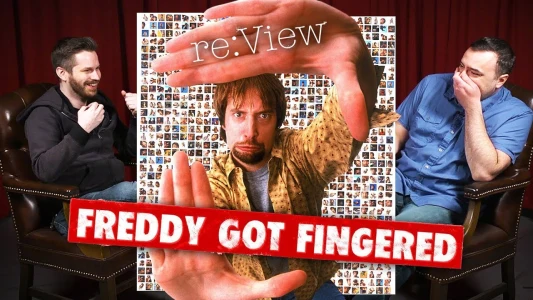 S03E04 · Freddy Got Fingered
Mar 24, 2018
Mike and Jay discuss the much-hated Tom Green vehicle Freddy Got Fingered. And no, they don't talk about the "Daddy Would You Like Some Sausage" song. You've already heard everyone that has ever mentioned this movie talk about the "Daddy Would You Like Some Sausage" song.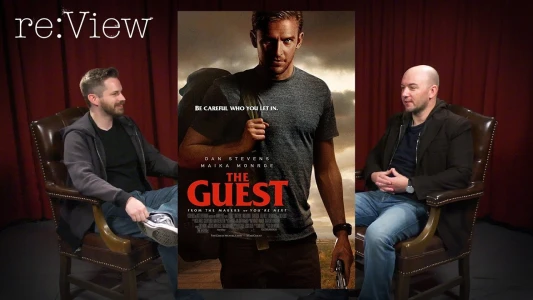 S03E05 · The Guest
May 11, 2018
Jay is joined by screenwriter Simon Barrett to discuss his 2014 action/comedy/horror/musical (?) film The Guest.
S03E06 · Critters
May 24, 2018
Mike and Jay discuss the OTHER rubber puppet monster movie from the 1980's. No, not THAT rubber puppet monster movie from the 1980s...the OTHER one. No, the OTHER one. OMG it's Critters.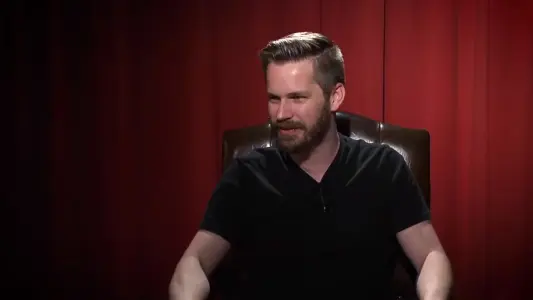 S03E07 · John Carpenter's The Thing
Jul 13, 2018
Jay and Colin talk about The Thing. They also briefly touch on The Thing (1951) as well as The Thing (2011).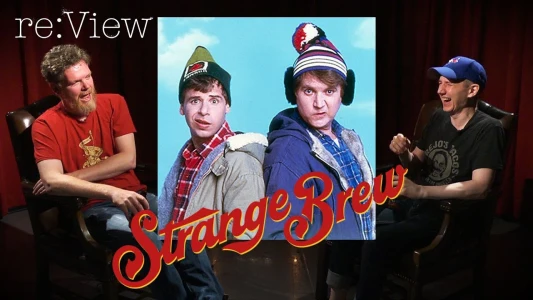 S03E08 · Strange Brew
Jul 25, 2018
A couple of Canadians discuss a movie about a couple of Canadians. It's Strange Brew. The most Canadian Canada movie to ever Canada.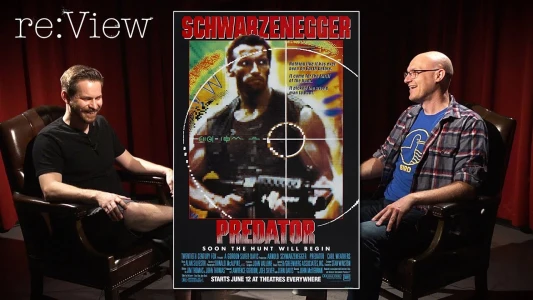 S03E09 · Predator
Aug 23, 2018
Jay and Jack talk about the 1987 Arnold classic Predator. Insert Predator meme of your choice here.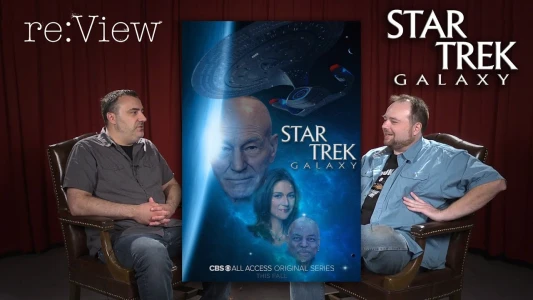 S03E10 · Star Trek: Galaxy
Sep 11, 2018
This is a milestone. The first re:View based on something that doesn't exist. I guess it's not a re:View, but oh well. Mike and Rich spitball some ideas for that newly announced Picard TV show. Mike has an idea to put Picard back on a Galaxy class ship again so he can relish in nostalgia and yell "I recognize that!" at his TV. Rich and Mike talk crew, mission, science mystery and not having a Star Trek series based on "action schlock" and terrible things that make us puke.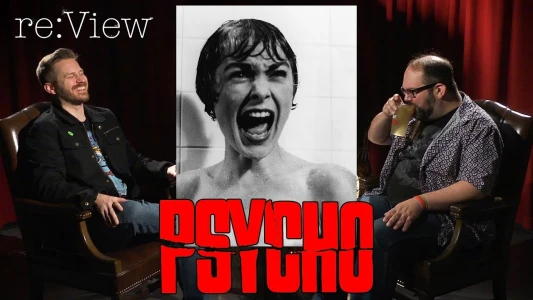 S03E11 · The Psycho Franchise (part 1 of 2)
Oct 02, 2018
Jay and Josh welcome the Halloween season by discussing Psycho, the classic Alfred Hitchcock movie, as well as all the sequels that nobody ever talks about or remembers.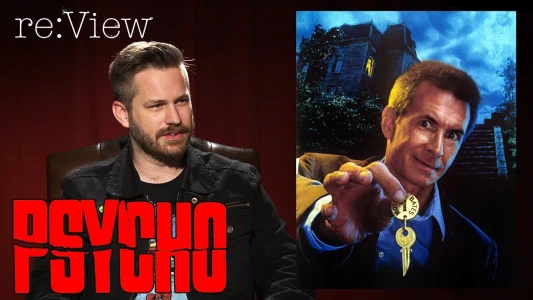 S03E12 · The Psycho Franchise (part 2 of 2)
Oct 08, 2018
Jay and Josh continue discussing the Psycho series with Parts 3 and 4. Oh and I guess there was a remake or something too?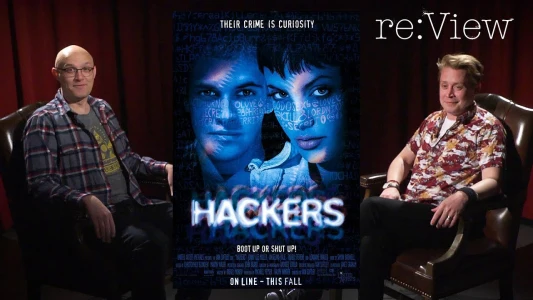 S03E13 · Hackers
Nov 05, 2018
Jack and Mack talk about Hack...ers. Jack is joined by special guest Macaulay Culkin to talk about this "classic" mid-90s techno-thriller or whatever it is.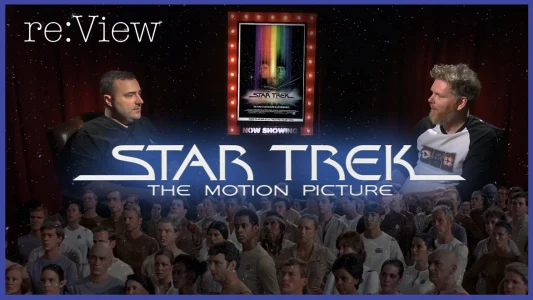 S03E14 · Star Trek: The Motion Picture
Nov 18, 2018
It's the team up you've all been waiting for. Dry and sarcastic meets dry and sarcastic. Two dull, unfunny, elderly men talk about an old, dull, dry film. WHAT COULD BE BETTER THAN THAT KIDS?!?!?!? Seriously though, Mike and Jim love Star Trek The Motion Picture. It's mainly because they are dry, dull, and elderly.
About
re: View (also know as re:View) Season 3 (2018) is released on Jan 08, 2018 and the latest season 8 of re: View is released in 2023. Watch re: View online - the English Comedy TV series from United States. re: View is directed by Mike Stoklasa,Jay Bauman and created by Jay Bauman with Jay Bauman and Mike Stoklasa.
As know as:
re:View, The Kevin Smith Hour(Working Title), The Kevin Smith Hour, re:View, Re: View
Production Companies:
Red Letter Media
Cast & Crew
Jay Bauman
As Self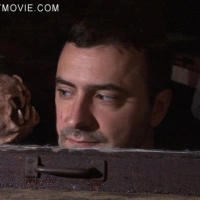 Mike Stoklasa
As Self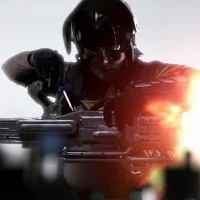 Rich Evans
As Self
Josh Davis
As Self
Jack Packard
As Self
Colin Cunningham
As Self
Jim Maxwell
As Self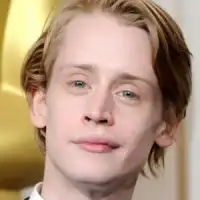 Macaulay Culkin
As Self
Freddie E. Williams II
As Self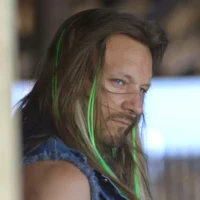 Len Kabasinski
As Horse Ninja