All Season (3)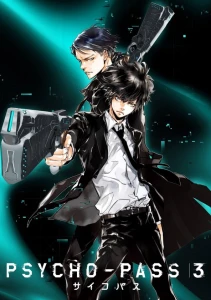 Know what this is about? Be the first one to add a plot.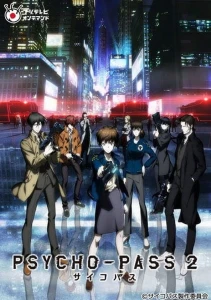 The second season takes place one-and-a-half years after the first season. Having learned the true nature of the Sibyl System, Akane Tsunemori chose to obey the system, believing in both humanity and the legal order. She's part of a new police section and spends her everyday life facing down criminals. Unbeknownst to Akane, however, a monster who will shake the system to its core is about to appear before her.
The series takes place in the near future, when it is possible to instantaneously measure and quantify a person's state of mind and personality. This information is recorded and processed, and the term "Psycho-Pass" refers to a standard used to measure an individual's being. The story centers around the "enforcement officer" Shinya Kougami, who is tasked with managing crime in such a world.
About
In a futuristic world where criminal intent is analyzed by the Sybil System, a new top of the class recruit, Akane Tsunemori, joins the police force; however, she always puts her own sense of justice above the judgment of Sybil. Police are helped by Enforcers (latent criminals disposed to high criminal intent), one of which is a former inspector who supports Akane's method of action.
Taglines:
Psycho-Pass_2
anime
In a world that can quantify and police mind state and personality, Psycho-Pass is what measures a person's soul.More
Welcome to the Future. How Guilty are You?
"#HowGuiltyAreYou" (season 1)