Episodes (41)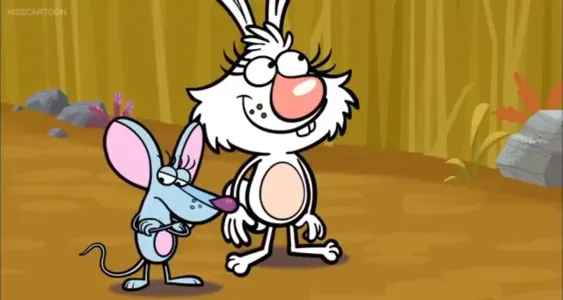 S01E01 · Heartthrob Hamster/Astronuts
Nov 25, 2015
A hamster escapes his cage; Nature Cat goes to the moon.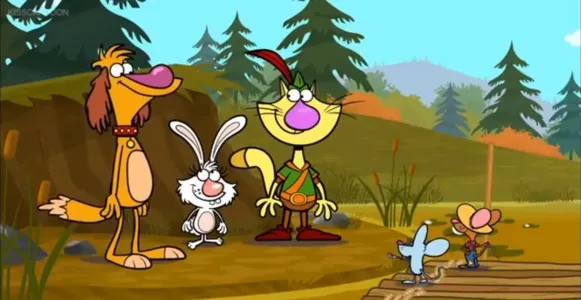 S01E02 · Muck Amok/Follow Those Footprints
Nov 27, 2015
The marsh is gone; Nature Cat loses his statue's head.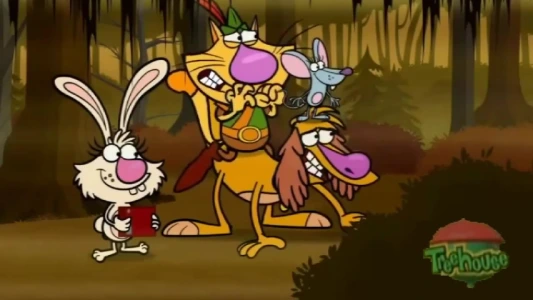 S01E03 · Breezy Rider/Swamp Thing
Nov 30, 2015
Nature Cat builds a sailboat to rescue Squeeks; Nature Cat believes Swamp Thing is real.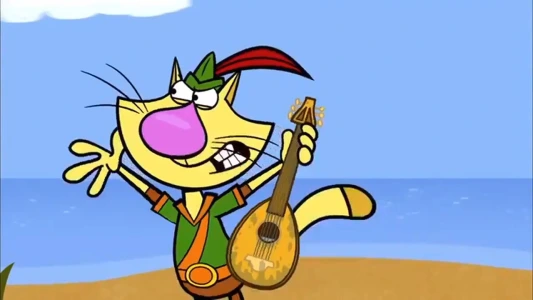 S01E04 · The Treasure of Bad Dog Bart/Pet Sounds
Dec 07, 2015
Nature Cat follows a treasure map; Nature Cat is eager to be the best band at The Battle of the Pet Bands. But when their instruments are accidentally ruined, they create musical instruments in nature to replace them.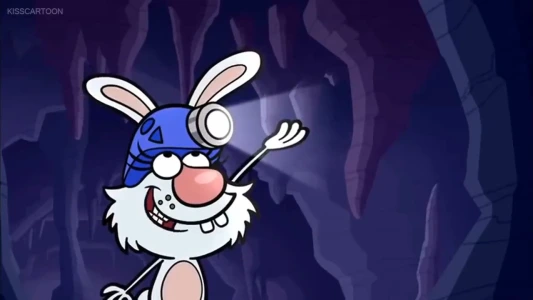 S01E05 · Cave Conundrum/Daisy's Colossal Fossil
Dec 14, 2015
Nature Cat and the gang go spelunking when Hal accidentally flings his beloved flying disc, Harold, into a cave./When Daisy unearths a giant fossil in her garden, she uses her imagination to explore what life was like in prehistoric times.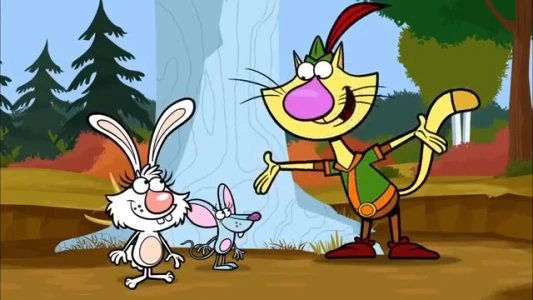 S01E06 · There's Gold in Them Thar Hills/Nature Cat and Mr. Hide
Dec 28, 2015
Squeeks loses her gold; Nature Cat learns about camouflage.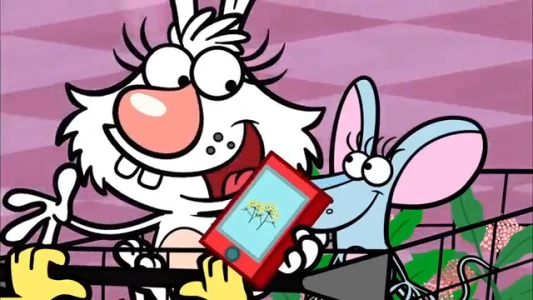 S01E07 · Where Have All the Butterflies Gone?!/For the Birdies!
Jan 11, 2016
A meadow is destroyed, resulting in a butterfly not having a home. So Nature Cat builds a butterfly garden; Nature Cat feeds the birds.
S01E08 · Stream and Shout/Hal's Day Off
Jan 18, 2016
Nature Cat explores the stream; Hal is lost in the city.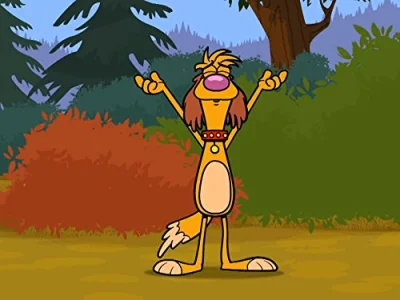 S01E09 · Travelin' Seeds/Tally Ho! A Rainbow
Feb 02, 2016
An unknown flower shows up in Daisy's garden; Nature Cat chases a rainbow for Daisy's grandma.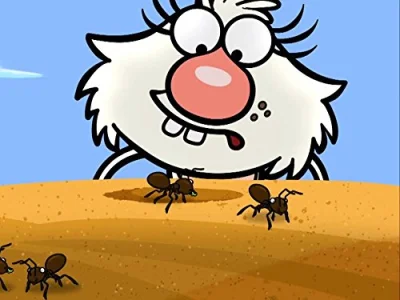 S01E10 · Ants Revolution/Tide Pool Tough
Jan 19, 2016
Ants Revolution- A surprise picnic for Squeeks turns into a cheesecake chase scene, as ants steal Squeeks' surprise dessert! Nature Cat and his pals try to get the dessert back for Squeeks, but watch as the ants bring the cheesecake down into their ant hill! Oh no! Tide Pool Tough- A day at the beach is not so fun for Nature Cat as he watches his pals having tons of fun surfing in the ocean. Nature Cat would love to join them but he is scared of the water! Possible help for Nature Cat comes from an unlikely source - the tide pool creatures who try to get him to feel ...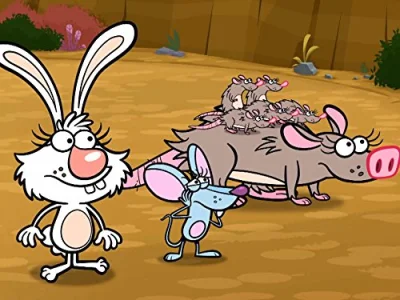 S01E11 · Hooray, It's Arbor Day/Goodnight, Gracie
Jan 20, 2016
Hooray, It's Arbor Day- While celebrating Arbor Day and their love for trees in the forest, a heavy wind blows Squeeks' favorite climbing tree halfway over. How could something like this happen, and on Arbor Day no less?! It's up to Nature Cat and his pals to try and save the tree, for Squeeks, for all the critters that live in the tree and for Arbor Day! Goodnight, Gracie- Squeeks' play date with her pal Gracie the toad has to be cut short because it's time for Gracie to hibernate for the spring. When Gracie needs help getting ready for hibernating, Nature Cat is ...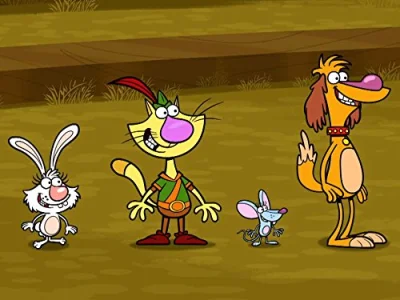 S01E12 · Ze Worm Whisperer/Love You, Michael Bluejáy
Jan 21, 2016
Ze Worm Whisperer- Daisy needs worms to keep her garden healthy, but Nature Cat is afraid of them. Love You, Michael Bluejáy- Nature Cat leads his pals through a hiking path to get to Michael Bluejay's concert.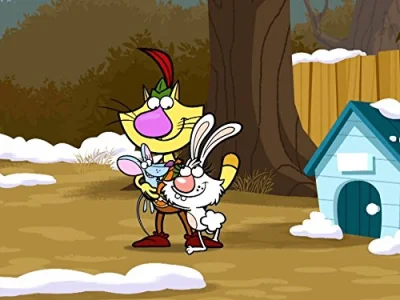 S01E13 · Happy Halenstein's Day/The Groundhog Way
Feb 02, 2016
Happy Halentine's Day - Hal wants to buy his mom her yearly Valentine's gift. Squeaks & Daisey show him how many presents are thrown out every year and talk him into making a re-cycleable gift. -- The Groundhog Way - The groundhog refuses to make a prediction, as his last 10 were 5 right and 5 wrong, Nature Cat agrees to predict if spring is coming or 6 more weeks of winter. His arch enemy Ronald predicts spring and Nature Cat predicts snow. Who will win ??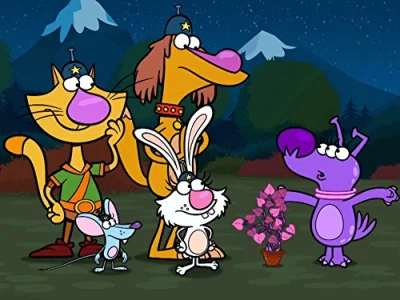 S01E14 · Star Gazers/A Jump to Remember
Feb 18, 2016
Star Gazers - The crew camp out to watch a meteor shower. Nature Cat dreams he rescues Shirley, a 3 eyed dog, who is stuck on a planet. -- A Jump To Remember- Nature Cat tries to break the ski jump record of his arch nemesis Ronald to get into the book of records.
S01E15 · Earth Day Today/Earth Day Every Day
Apr 25, 2016
Nature Cat and the gang go on a nature hike over to Butterfly Hills to celebrate Earth Day.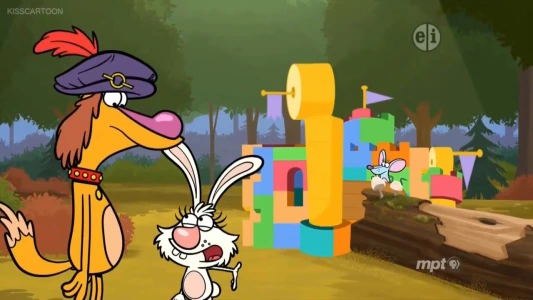 S01E16 · Kingdom of Rotting Log/Can You Dig It?
Apr 26, 2016
Nature Cat and pals discover the importance of rotting logs while trying to move one. They also wonder where they will wind up if they dug a super deep hole.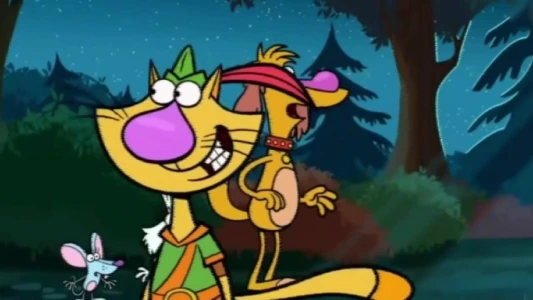 S01E17 · Mud Love/Call It a Night
Apr 27, 2016
To bring Hal's dream of Mud Appreciation Day to fruition, all of his pals must lend a muddy hand.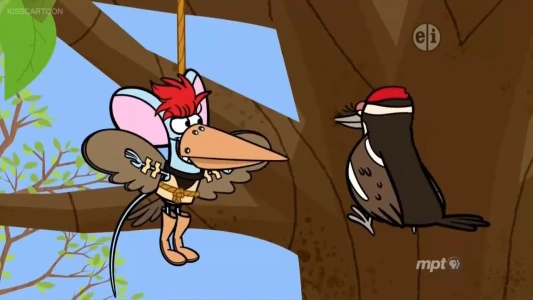 S01E18 · Woodpecker Picks a Place/Here Comes the Sun
Nov 29, 2015
Nature Cat and the gang find a woodpecker pecking through Hal's roof.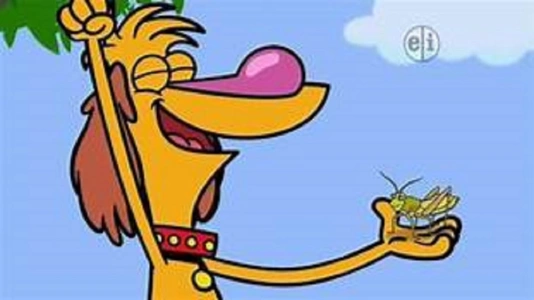 S01E19 · The Great Grasshopper Race/Fall for Hal
May 23, 2016
Hal loses his grasshopper right before a big race; Hal gets sick on the first day of Fall.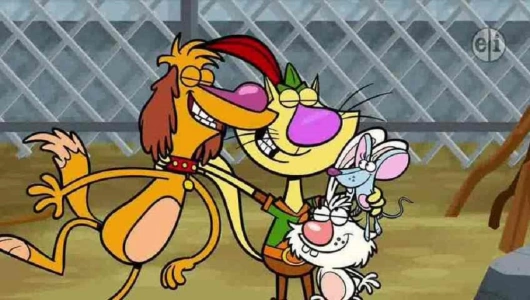 S01E20 · Playground-Palooza/Small But Big
May 24, 2016
Sadie misses the forest, so Nature Cat and his friends create a part of the forest for Sadie's Playground; Squeeks insists that small things are important.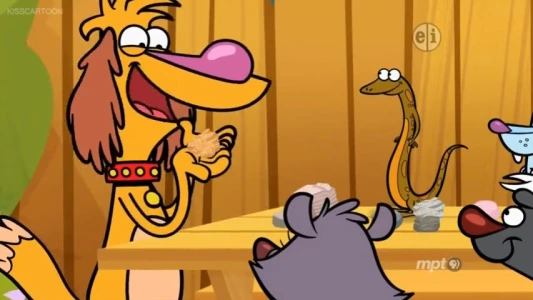 S01E21 · Slime Time/Rock Stars
Jul 11, 2016
Slime Time- Nature Cat can't wait to play with his favorite yarn ball! But when he goes to take it out of its super secret hiding spot?.it's gone?! Where could it be? The gang sets out to find the culprit and rescue Nature Cat's favorite toy. Along they way they find help from an unlikely slimey source. Onward and Yarnward!/ Rock Stars- Squeeks can't wait to show off her favorite rock at her Rock Stars meeting. She thinks she has a good chance to become The Rock Star of the Month! But things don't go as planned when Hal mistakes Squeeks' rock for a ball, causing the ...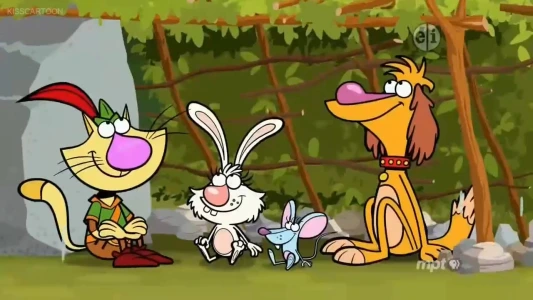 S01E22 · Gimme Shelter/Goin' Batty
Jul 12, 2016
Gimme Shelter- The gang cannot wait to get to Lookout Point, the premiere spot to watch sunsets! It's supposed to be beautiful and colorful! They run on, nothing can stop them now! Uh oh, spoke to soon! A change in the weather does stop them, as it gets really cloudy and windy! Squeeks thinks it's going to rain! Can the gang find shelter before the dastardly downpour? Tally ho!/ Goin' Batty- Nature Cat can't wait to get to Cocono Cave! At dusk the bats fly out all together into the early evening sky! It's supposed to be an amazing nature sight! But getting there ...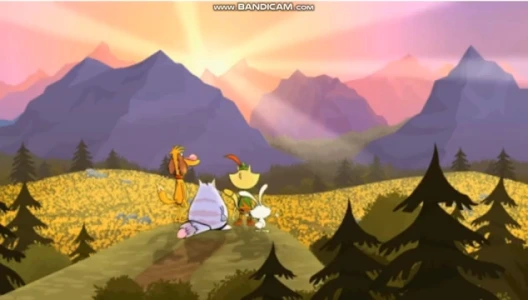 S01E23 · The Legend of Gold Gardens/Winter Dance Party
Jul 13, 2016
The Legend of Gold Gardens- Nature Cat and the gang uncover a map to The Gardens of Gold! Some say it's just a neighborhood legend, others say, it's "Sparkly gold as far as eyes can see, endless riches for you and me." There's only one way to find out the truth! Time for an adventure! But the adventure won't be easy, the way to The Gardens of Gold looks physically challenging?there are a lot of tough obstacles. Will the gang make it to the treasure? Or will the Wall of Tall stand in their way? Tally ho!/ Winter Dance Party- Today is the Winter Solstice! It's the ...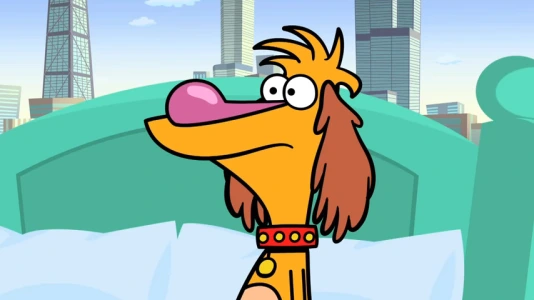 S01E24 · Ice Is Nice/Bird's Eye View
Jul 14, 2016
Ice is Nice- A fun-filled day of ice-skating takes a turn when Nature Cat's beloved hot cocoa Bug Mug mysteriously breaks. But wait, Ronald's favorite Hug Mug breaks too. Who would want to break not one but TWO mugs? Hal thinks there is a mug breaker around! Will the gang track down the Mug Breaker? Or will Ronald and Nature Cat never be able to enjoy hot cocoa on a cold day again?/ Bird's Eye View- Hal wakes from the greatest dream ever, he was a real live birdie, flying through the sky, diving into treetops, perching on branches! It was bird-errific! Hal would do ...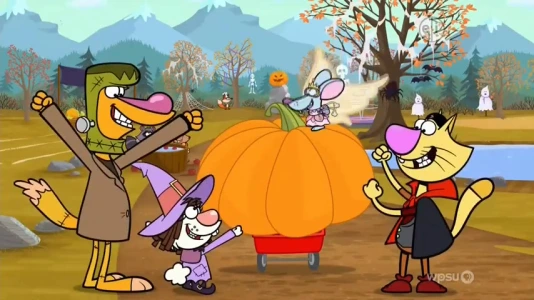 S01E25 · Runaway Pumpkin/Lady Bug Tough
Oct 10, 2016
Daisy grows a big pumpkin and wants to bring it to a Halloween party but moving it is problematic. Tiny aphids are destroying Daisy's rose garden.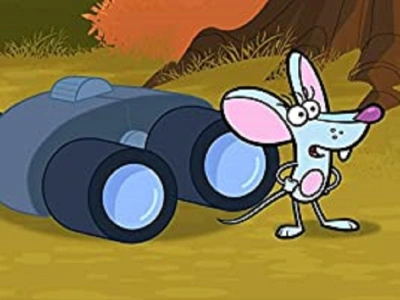 S01E26 · Stop That Squirrel/Onward and Pondward
Jan 02, 2017
A squirrel invades Nature Cat's bird feeder; A duck wants to leave her home.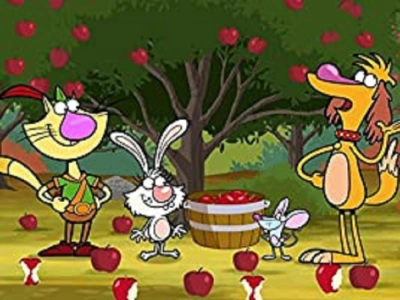 S01E27 · Appily Ever After/Sound Off
Jan 03, 2017
Nature Cat becomes Johny Appleseed; An annoying sound disturbs Daisy.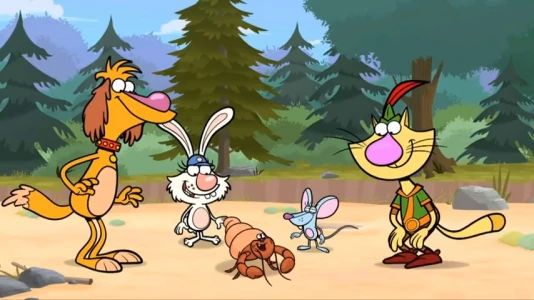 S01E28 · The Shell Game/Heron Food Blues
Jan 04, 2017
Herbert the Hermit Crab needs to find a shell so he can play in the volleyball championship; Nature Cat and pals try to find fish for Flo the Heron.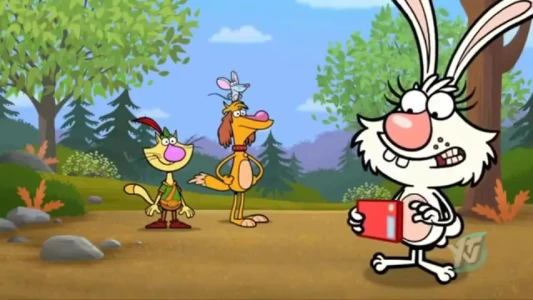 S01E29 · Spring Hunter 3000/The Case of the Missing Moon
Apr 10, 2017
Spring Hunter 3000 - Now that Spring is here, it's time for Daisy's favorite online game: Spring Hunter 3000. The goal of the game is to try and find as many signs of spring as possible, like birds, flowers, or fox kits. The more you find, the more points you get. But in her quest to become the "Queen of Spring," Daisy's obsession with the game threatens to impede her enjoyment of Spring's wonders. The Case of the Missing Moon - Hal is so so so sad. When he went to howl at the moon, like he does every night, the moon was gone. Can Nature Cat and his pals find the ...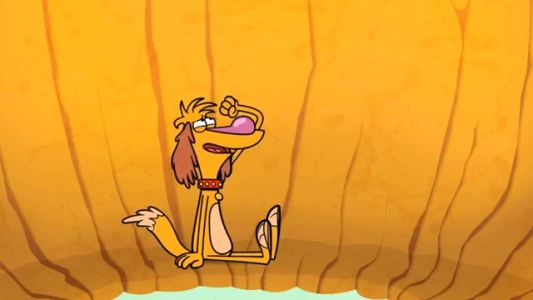 S01E30 · Mighty Mountain Climbers/Bug Eating Plants!
Apr 11, 2017
Mighty Mountain Climbers - When Nature Cat loses a kite, he climbs a tree to retrieve it. Ronald insists that Nature Cat's climbing skills are no match to his own, prompting him to claim that he has climbed the "Mighty Mountain Peak." Rebuffed, Nature Cat ascends the mountain with his friends, learning the additional hiking, training and nature skills required. Bug Eating Plants. - Squeeks tells the story of "the bug eating plant," drawing her friends into a fantasy world where they are miniature characters navigating through a swamp, persistently wary of plants that ...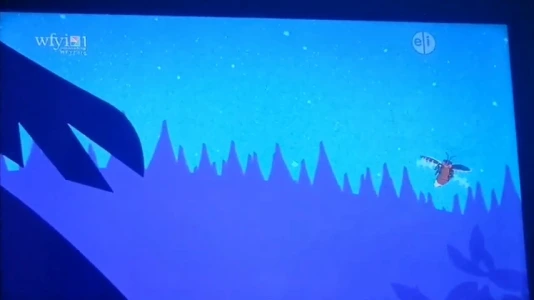 S01E31 · Flight of the Firefly/Thunderstruck
Apr 13, 2017
Hal is attempting to capture fireflies, eventually capturing one firefly who he names 'George'. Daisy and the rest insist that Hal releases George, Hal complies. They learn that George is looking for a mating festival, and along the way they learn about how fireflies communicate and their ecosystem./Nature Cat and the rest are outdoors collecting items of nature for a nature scrapbook. However clouds roll in and Daisy anticipates a thunderstorm. They retreat into Hal's newly carpeted dog house for safety, consequently learning how the physics of thunderstorms is ...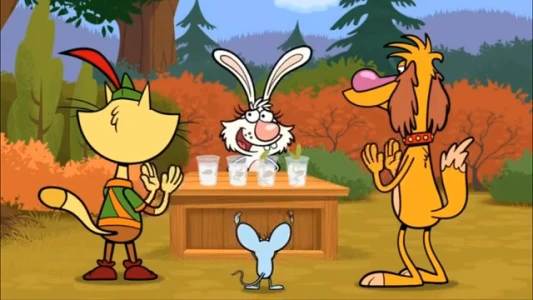 S01E32 · Plants Got The Moves/Magnet Mania
Apr 12, 2017
Plants Got the Moves - Daisy has being getting ready for months for the Animal Science Fair, which is later on in the woods. Man-oh-man is Daisy ready with her terrific exhibit, which shows how bean seeds grow. But before going to the fair, a gust of wind blows, knocking over her science fair project and ruining it. Daisy needs help to try and find another science project to exhibit at the Animal Science Fair and gets inspiration from an unlikely source: plants that move. Magnet Mania - You ever hear of Ole' Lucky the Lodestone? Well, it's only the biggest magnetic ...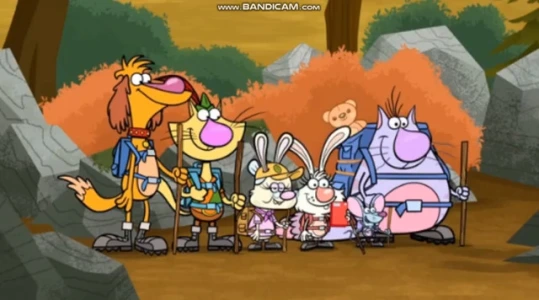 S01E33 · Return to Mighty Mountain/Welcome to the Vernal Pond
Apr 14, 2017
Return To Mighty Mountain - There is no giving up for Nature Cat and his pals. After failing to reach the peak of the Mighty Mountains, they are going to try to hike all the way up again. But this time, they have a surprise: help from an unlikely, yet extremely experienced, mountain climber to guide them - Granny Bunny. Welcome to the Vernal Pond - While playing in the woods, Nature Cat and his pals come across Fern, a spotted salamander who just so happens to be pregnant, and ready to have her babies. But she needs help getting to the safest spot in the woods to have...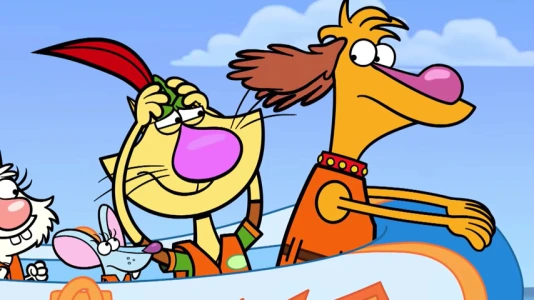 S01E34 · Ocean Commotion, Part 1
Jun 19, 2017
Nature Cat and his pals go on an aquatic adventure to save Hal's favorite chew toy. Along the way, they learn that all waterways are interconnected and meet up with a weird animal named Nature Dog who helps them navigate the oceans.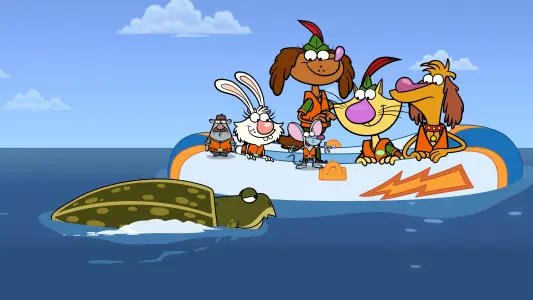 S01E35 · Ocean Commotion, Part 2
Jun 20, 2017
The voyage continues to find Hal's beloved Mr. Chewinsky.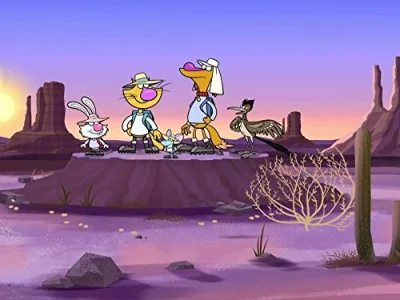 S01E36 · The Queen of the Night/Space Rocks
Sep 11, 2017
Sweet jumping gerbils. Tonight is the one night a year that the Queen of the Night cactus blooms but the flower only lasts for a few hours. Daisy has always wanted to go to the desert to see it. But to find the flower in the great big desert - and in time - Nature Cat and the gang are sure going to need some help from new friends. - Nature Cat and his pals are on a top-secret, extremely important mission to find a real space rock for Squeeks' rock collection. Finding a real space rock is not the easiest thing in the world to do, in fact it's very hard, but that ...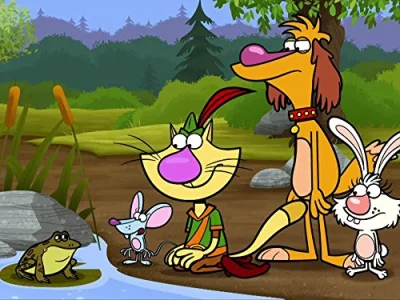 S01E37 · Croak and Swagger/Puddle Pool Party
Sep 12, 2017
Croak and Swagger - Nature Cat leads his friends to the pond for a day of listening to one of the most amazing spring sounds: the bullfrog croak. At the pond, amid the bullfrog croaks, the gang hears another sound: someone crying. Nature Cat finds the cries coming from Warren the Bullfrog, who is very sad because he doesn't know how to croak. What kind of bullfrog is he? It's up to Nature Cat and his pals to help Warren get his croak back. - Squeeks is so excited because today she has invited her pals to a puddle in the woods for a Puddle Pool Party. Arriving in the ...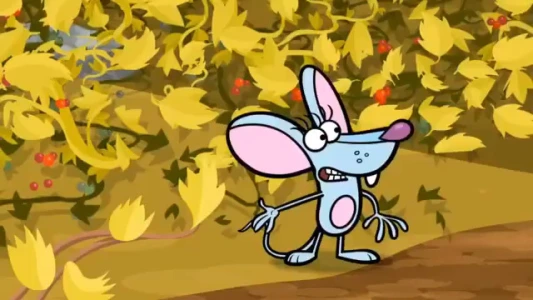 S01E38 · The Glow Games/Have a Grape Day
Sep 13, 2017
The Glow Games - Here we go again, Ronald. Tonight Ronald challenges Nature Cat and his friends to compete in the Glow Games. The first team to find three bioluminescent creatures wins the game as well as the Golden Glow Trophy. Nature Cat and his pals are ready to compete; they are not scared of Ronald. But they have one question first, what is bioluminescence? Have a Grape Day - Man-oh-man-oh-man. It's Grape Day. Hooray. Led by Squeeks, the gang is on their way to the grape patch because today the grapes will finally be ripe and ready to eat. Squeeks cannot wait for...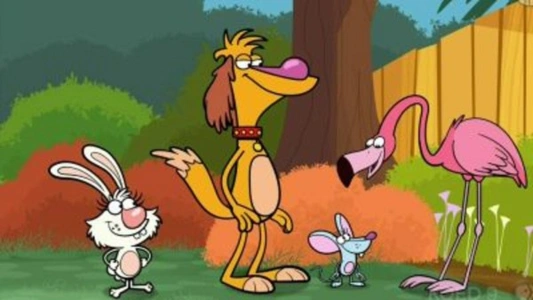 S01E39 · Flamingo-A-Go-Go/What a Tangeled Web
Sep 14, 2017
Flamingo-a-go-go - While playing a game of nature I-spy, Squeeks spies something - pink?. Pink? What in nature is pink? Upon a closer look, the gang finds the source of the pink color, Lola, a flamingo who lost her flock while they were on their way to a new home. Lola doesn't remember where their new home was going to be. It's up to Nature Cat and his pals to find Lola's new home, while learning a little bit about flamingos along the way. What a Tangled Web - Oh no, Nature Cat is really sad today. It seems that someone has been taking all his cat toys, most recently ...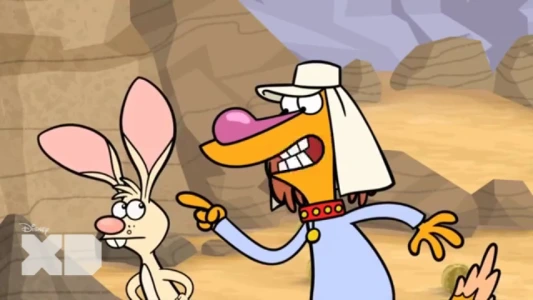 S01E40 · The Shellersons/Only the Shadow Knows
Sep 14, 2017
The Shellersons: On a trip to Barrel Cactus National Park to enjoy untouched wilderness in all its glorious splendor, Nature Cat and his pals encounter Shelby, a very sad desert tortoise. Only The Shadow Knows: As Daisy, Hal and Squeeks are having a blast making shadow puppets, Nature Cat is just sitting in a tree, watching and waiting, waiting and watching. For what?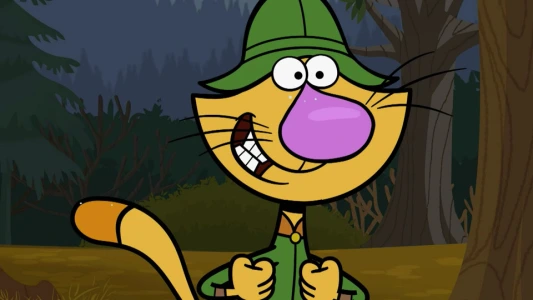 S01E41 · Rain Is Coming Tomorrow Early/After the Rain
Jan 01, 2016
Nature cat, squeeks, daisy, and howl go to the ocean to help find howls favorite chew toy. While they are looking they run in to a new friend of there's Nature dog. Nature dog is trying to figure out if she can go around the world only using the ocean. They successfully find howls favorite chew toy and Nature dog finds out that all of the ocean's are all one
About
Nature Cat Season 1 (2015) is released on Nov 25, 2015 and the latest season 4 of Nature Cat is released in 2023. Watch Nature Cat online - the English Animation TV series from United States. Nature Cat is directed by Bob Doucette,Steve Daye,Christos Katopodis,Larry Jacobs and created by Adam Rudman with Taran Killam and Kate McKinnon.
As know as:
NaturGato, Nature Cat
Production Companies:
Spiffy Pictures, 9 Story Media Group, Yowza Animation
Cast & Crew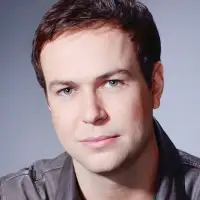 Taran Killam
As Nature Cat
Kate McKinnon
As Squeeks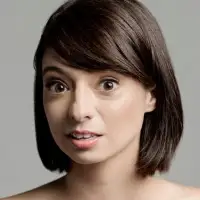 Kate Micucci
As Daisy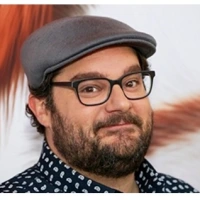 Bobby Moynihan
As Hal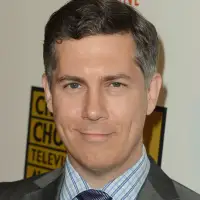 Chris Parnell
As Sir Galahad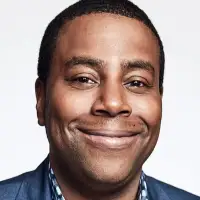 Kenan Thompson
As Ronald
Stephanie D'Abruzzo
As Lizard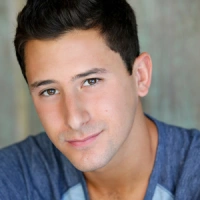 Joey Rudman
As Raccoon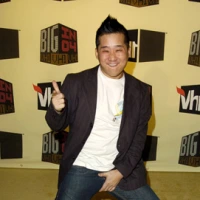 Bobby Lee
As MC Ferret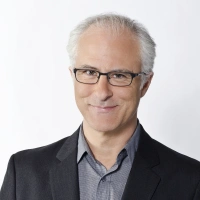 David Rudman
As Nevin