Episodes (20)
S04E01 · The Initiation
Oct 30, 1987
College Freshmen Kevin decides to bring the ugliest looking girl to a party.
S04E02 · TV George
Nov 06, 1987
It's George's first day as a sportscaster for a local television station. Although initial viewer response for him is positive, the powers that be still aren't satisfied, and suggest that he tries to make himself look younger by getting a face lift.
S04E03 · Triangle
Nov 13, 1987
Wesley has a crush on the substitute teacher. When she meets Kevin, they start dating which doesn't make Wesley happy. And despite being told how Wesley feels Kevin still continues to date her.
S04E04 · Marsha's Job
Nov 20, 1987
Marsha's trying to find a job as a lawyer but hasn't had much luck. Until a guy offers her a job at his firm. But it comes with strings attached.
S04E05 · Moonlighting
Nov 27, 1987
At a Fast Food restaurant, Mr. Belvedere meets an insufferable girl, and realizes that her family needs him just as much as the Owens family does. But soon, the Owens family begin to see less and less of Mr. Belvedere, and eventually, an all-out war between families over who gets to keep him, occurs.
S04E06 · The Wedding
Dec 04, 1987
Wendy comes back from college, engaged to a guy she met there. The guy asks Kevin to be his best man. At her bridal shower, a drunken Wendy comes onto Kevin, making him wonder if she really wants to marry the guy.
S04E07 · Fall Guy
Dec 11, 1987
Marsha returns home one day, and is furious when she finds out that her beloved "Home Sweet Home" pillow is ruined. She quickly accuses of Wesley of his actions, but Wesley denies any of it, and soon, everyone has a different account of what happened. But unbeknown to George and Marsha, Wesley is actually the "fall guy", and soon, evidence begins to emerge of what really happened.
S04E08 · Christmas Story
Dec 18, 1987
It's Christmas time and everyone of the Owens prefers not to do the usual tradition. And Belvedere is not exactly joyful. So Wesley does a little snooping and thinks it's because he has a lost love. So he brings her over and everyone is shocked to see who she is.
S04E09 · G.I. George
Jan 08, 1988
Wesley needs someone to use for his history assignment, so he considers using his father, whose Korean War stories have always wowed him. But then later he finds out he made the whole thing up, which disappoints him. Meanwhile, Mr. Belvedere feels left out over a family portrait.
S04E10 · Kevin's Model
Jan 15, 1988
Kevin takes an art class and meets a girl and they hit it off, but when he learns she's the model who poses naked things get weird. When Heather rats Wesley out, he decides to get back by gas-lighting her.
S04E11 · Commentary
Jan 22, 1988
The TV station tells George to do an editorial. When his first one bombs, Belvedere suggests that he add some controversy. So George decides to suggest that the National Anthem be discontinued at baseball games. The station manager then instructs George to quit but Marsha reminds him that he has a contract with the station. However, the station assigns George every demeaning assignment there is. When his replacement gets ill, the team asks that George fill in. When George appears on TV, he chooses not to apologize but states that he recalls a time when people at the ...
S04E12 · The Diary
Jan 29, 1988
Heather is outraged when Wesley and George read her diary and believe she is involved in a heated romance.
S04E13 · The Trip: Part 1
Feb 05, 1988
Angela and Heather are volunteering at a retirement home. They try to cheer up one of the residents but he's difficult. So try everything until he tells them what he wants.
S04E14 · The Trip: Part 2
Feb 12, 1988
Heather and Angela give Mr. Sparks what he wants; to go to Atlantic City. They bring Wesley along. She calls Belvedere and tells him where they are and he freaks out. Afterwards George and Marsha call to tell him they are going to Atlantic City. Kevin arrives and Belvedere asks Kevin to take him to Atlantic City but his car is broken so they hitch a ride with Robert Goulet. After Heather and her companions check in, they take Mr. Sparks out while Wesley wants to try his gambling system but because he is underage, he stays in the room. And Belvedere and George and ...
S04E15 · FoxTrot
Mar 04, 1988
Mr. Belvedere accompanies Marsha to dance classes, and Kevin becomes a dishwasher in a sorority.
S04E16 · Heather's Monk
Mar 11, 1988
Heather agrees to date a classmate who is committed to joining the priesthood.
S04E17 · Kevin Nightengale
Mar 18, 1988
Kevin decides to quit his part time job and tries nursery as a career option. Wesley studies Mr Belvedere chores and challenges him to do more work.
S04E18 · The Apartment
Mar 25, 1988
When Kevin feels a lack of privacy at home, he moves into his own apartment with Mr. Belvedere as a roommate.
S04E19 · Graduation
Apr 29, 1988
Wesley prepares to graduate sixth grade as valedictorian and wonders if it's time to stop being the class prankster.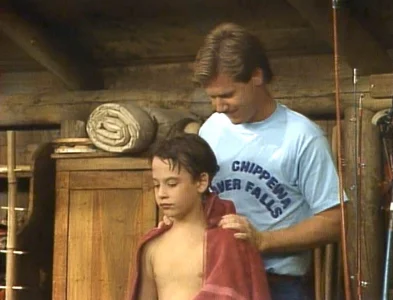 S04E20 · The Counselor
May 06, 1988
Wesley's summer camp experience is marred by a counselor who gains his trust, and then betrays it with the manner in which he attempts to touch him. He is afraid to come forward with the truth until the man decides to take another one of the boys under his wing.
About
Mr. Belvedere Season 4 (1987) is released on Oct 30, 1987 and the latest season 6 of Mr. Belvedere is released in 1989. Watch Mr. Belvedere online - the English Comedy TV series from United States. Mr. Belvedere is directed by Don Corvan,Noam Pitlik,Tony Sheehan,Michael Zinberg and created by Gwen Davenport with Christopher Hewett and Ilene Graff.
As know as:
Mr. Belvedere(English), Mr. Belvedere(French), Mister Belvedere, Mr. Belvedere
Production Companies:
20th Century Fox Television, Lazy B / F.O.B. Productions
Cast & Crew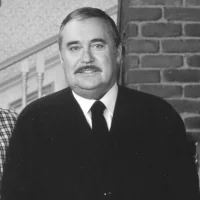 Christopher Hewett
As Mr. Lynn Aloysius Belvedere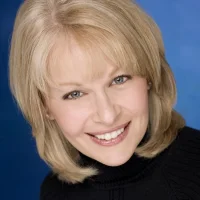 Ilene Graff
As Marsha Cameron Owens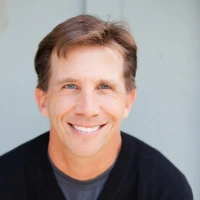 Rob Stone
As Kevin Owens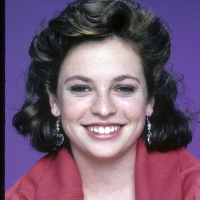 Tracy Wells
As Heather Owens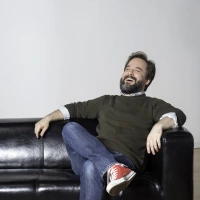 Brice Beckham
As Wesley T. Owens
Bob Uecker
As George Owens
Michele Matheson
As Angela Shostakovich
Casey Ellison
As Miles Knobnoster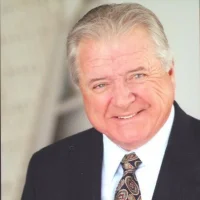 Michael Villani
As TV Announcer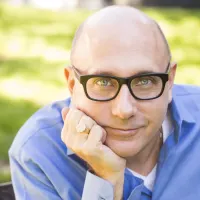 Willie Garson
As Carl