All Season (2)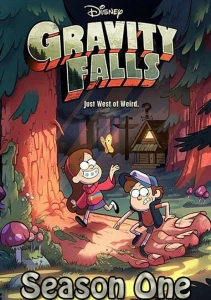 The first season of the American animated television series Gravity Falls consisted of 20 episodes on the Disney Channel, and aired from June 15, 2012 to August 2, 2013.
About
When Dipper and Mabel Pines get sent to their great-uncle Stan's shop in Gravity Falls, Oregon for the summer, they think it will be boring. But when Dipper find a strange journal in the woods, they learn some strange secrets about the town and its strange inhabitants.
Taglines:
Just West of Weird.
Just South of Strange.
Just North of Normal.More
Just East of Eerie.