Episodes (13)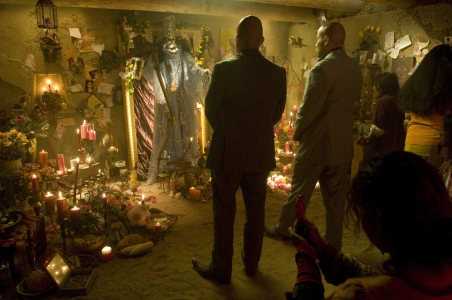 S03E01 · No Más
Mar 21, 2010
Skyler goes through with her plans to divorce Walt. Jesse finishes rehab.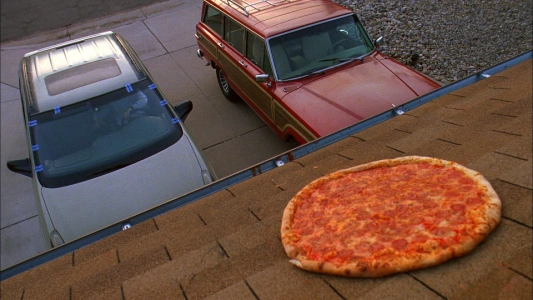 S03E02 · Caballo sin Nombre
Mar 28, 2010
Walter, Jr. is having a rough time accepting his parents' separation. Jesse buys his old house from his parents. Meanwhile, two mysterious men have come into town looking for Walt.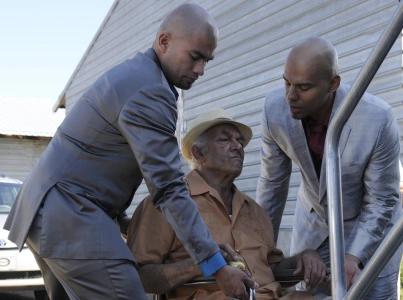 S03E03 · I.F.T.
Apr 04, 2010
Walt has moved back into the house without Skyler's consent. Now she can't get him out. Meanwhile, Jesse continues to cope with Jane's death.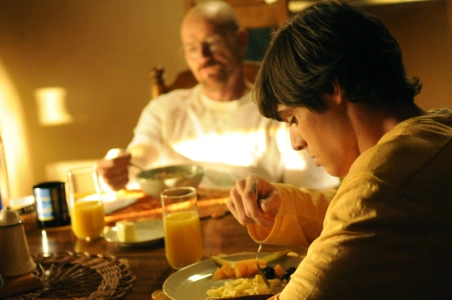 S03E04 · Green Light
Apr 11, 2010
Walt's world crumbles even more after finding out that Skyler is cheating on him. Jesse tries to set up a meeting with Gus to try and sell his own version of the blue meth. Meanwhile, Hank is growing obsessed with finding Heisenberg.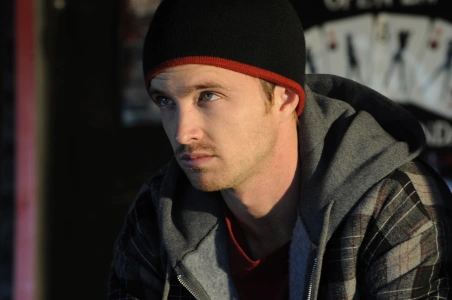 Gus tries to get Walt back in the business by offering him three million dollars and a brand new lab. Jesse is furious that Walt received half of the money for his blue meth. Hank tries to track down the RV meth lab.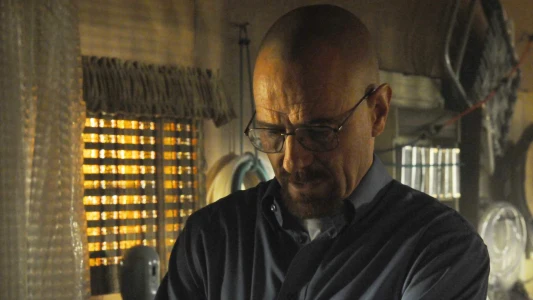 S03E06 · Sunset
Apr 25, 2010
Heisenberg's organized and practical assistant Gale greatly aids his work in Gus's lab. Hank finally tracks the RV back to Jesse, as a concerned Walt finds any way to erase the evidence.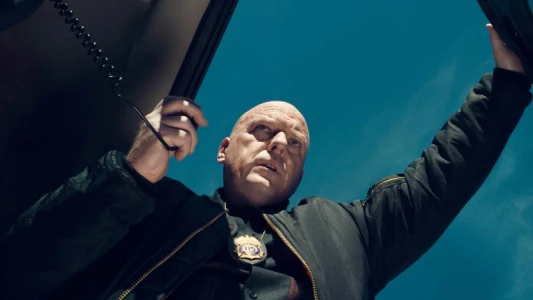 S03E07 · One Minute
May 02, 2010
Jesse ends up in the hospital after getting beaten up by Hank. Now he is threatening to press charges against the DEA. To stop him, Walt decides to bring Jesse on as his partner, once again.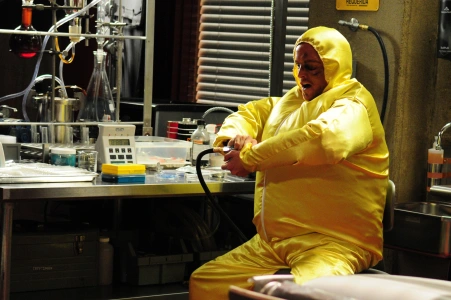 S03E08 · I See You
May 09, 2010
Hank ends up in the hospital after being attacked by Tuco's cousins. Walt spends too much time by his family's side when he should be cooking meth.
S03E09 · Kafkaesque
May 16, 2010
Skyler hatches a plan as Hank's hospital bills stack up. Meanwhile, Walt and Gus come to a better understanding as Jesse, looking for more independence, pursues a new opportunity.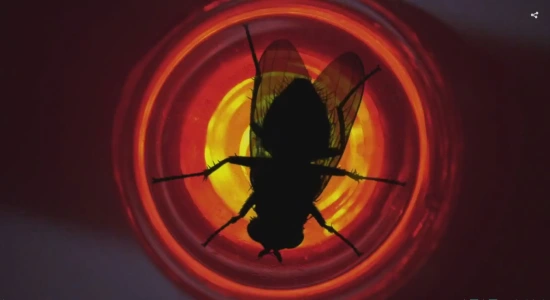 There is a fly loose in the lab. Walt and Jesse must do whatever they can to kill it before it contaminates the meth.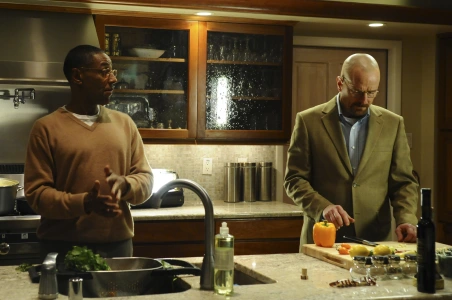 S03E11 · Abiquiu
May 30, 2010
Skyler gets more involved in Walt's business, much to his chagrin, as Hank struggles with his recovery. Meanwhile, Jesse takes an active role in his new enterprise, leading him to a startling discovery.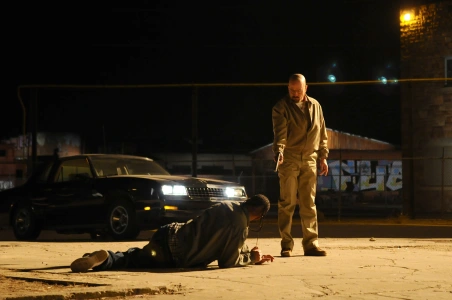 S03E12 · Half Measures
Jun 06, 2010
Against Walt's advice, Jesse lashes out. Fearing for Jesse's safety, Walt takes drastic action to intervene. Meanwhile a tragic event leads to a shocking confrontation.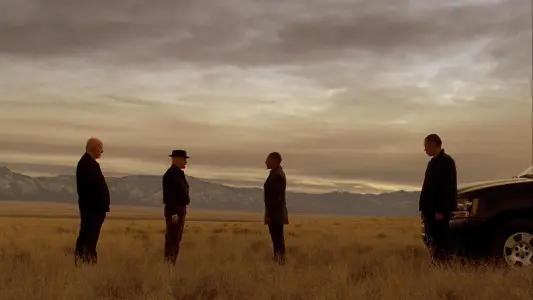 S03E13 · Full Measure
Jun 13, 2010
Jesse has disappeared and Walt is in big trouble with Gus. So Gus rehires Gale to learn from Walt's cooking so that they can dispose of Walt once and for all.
About
Breaking Bad Season 3 (2010) is released on Mar 21, 2010 and the latest season 5 of Breaking Bad is released in 2012. Watch Breaking Bad online - the English Crime TV series from United States. Breaking Bad is directed by Michelle MacLaren,Adam Bernstein,Vince Gilligan,Colin Bucksey and created by Vince Gilligan with Bryan Cranston and Anna Gunn. Breaking Bad is available online on Netflix and Netflix basic with Ads.
Walter H. White is a chemistry genius, but works as a chemistry teacher in an Albequerque, New Mexico high school. His life drastically changes when he's diagnosed with stage III terminal lung cancer, and given a short amount of time left to live: a mere matter of months. To ensure his handicapped son and his pregnant wife have a financial future, Walt uses his chemistry background to create and sell the world's finest crystal methamphetamine. To sell his signature "blue meth," he teams up with Jesse Pinkman, a former student of his. The meth makes them very rich very quickly, but it attracts the attention of his DEA brother in law Hank. As Walt and Jesse's status in the drug world escalates, Walt becomes a dangerous criminal and Jesse becomes a hot-headed salesman. Hank is always hot on his tail, and it forces Walt to come up with new ways to cover his tracks.
As know as:
Зеркало, Пуститися берега, Perníkový tatko, Kriva pota, Bureikingu baddo
Language:
English, Spanish, Russian
Production Companies:
High Bridge Productions, Gran Via Productions, Sony Pictures Television
Taglines:
In the no-holds-barred world of Walt White, the end justifies the extreme. (season 2), Unstable. Volatile. Dangerous. And That's Just The Chemistry. (season 3), On March 8, All Becomes Crystal Clear. (season 2), Change [the] Equation. (season 1), All Hail The King (season 5, part 1), Power Corrodes (season 5, part 1), You Got No Proof: Getting Away With It Since 2008 - A Dealer In Style (season 3), Warning: Extremely Volatile (season 4), Walter White Is a Chemist, Father, Compulsive Liar, Meth Cook, "Heisenberg", Killer, Cancer Survivor, Meth Master Chef, Drug King Pin? (season 5, part 1), The experiment is out of control. (season 3), All bad things must come to an end (season 5, part 2), Remember My Name (season 5, part 2), Walter White: Chemist, Meth Cook, Heisenberg, Killer, Drug King Pin? (season 5, part 1)