Episodes (4)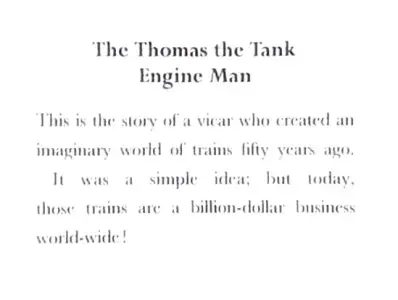 S12E01 · The Thomas the Tank Engine Man
Feb 25, 1995
A documentary about the life of the Rev. Wilbert Awdry.
S12E02 · Rumer Godden: An Indian Affair
Mar 11, 1995
Rumer Godden the 88 year old author is taken back to India, where she lived from 1908-1945 to revisit her unconventional life there and to share with her daughter the experiences which inform all her writing.
S12E03 · The Further Adventures of Don Quixote
Mar 25, 1995
The first novel ever written, Cervantes' Don Quixote, lives on in a thousand adaptations, in film, opera, art and even computer games.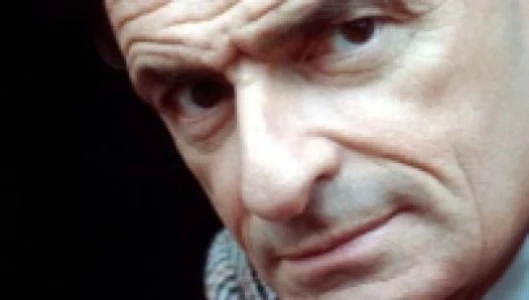 S12E04 · Sex, Lies and Jerzy Kosinski
Apr 11, 1995
The making of the secretive writer Jerzy Kosinski.
About
Bookmark Season 12 (1995) is released on Feb 25, 1995 and the latest season 16 of Bookmark is released in 1999. Watch Bookmark online - the English Biography TV series from United Kingdom. Bookmark is directed by Patchy Wheatley,Donald Sturrock,Roly Keating,Jill Evans and created by Britt Allcroft with Ronald Pickup and Brian Cox.
Production Companies:
British Broadcasting Corporation (BBC), Union Pictures Productions
Cast & Crew
Ronald Pickup
As Narrator
Brian Cox
As Self - Narrator
Lyndall Gordon
As Self - Charlotte Bronte Biographer
Jilly Cooper
As Self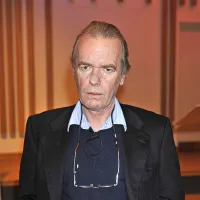 Martin Amis
As Self
Victoria Glendinning
As Self - Biographer of Trollope
Carlos Fuentes
As Self
Howard Jacobson
As Self
John Tusa
As Self - Reporter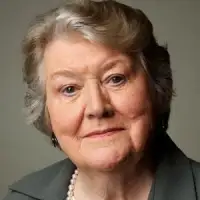 Patricia Routledge
As Barbara Pym