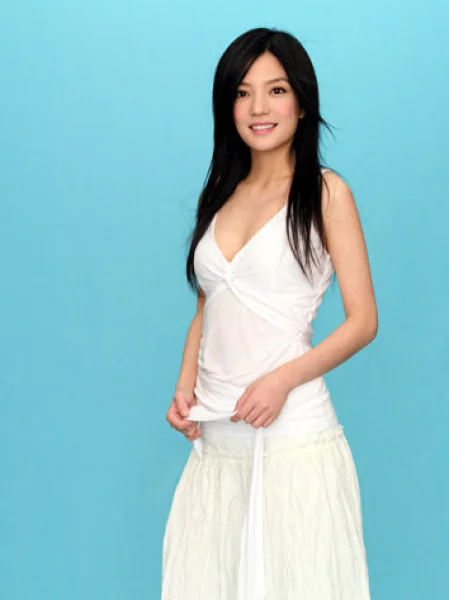 Wei Zhao
actress, producer, director
Wei Zhao was born on Mar 12, 1976 in China. Wei Zhao's big-screen debut came with A Soul Haunted by Painting directed by Shuqin Huang in 1994. Wei Zhao is known for The Gentleman's Wager II directed by Jake Scott, Jude Law stars as Jude Law and Wei Zhao as Zhao Wei. Wei Zhao has got 39 awards and 56 nominations so far. The most recent award Wei Zhao achieved is Beijing Student Film Festival. The upcoming new movie Wei Zhao plays is No.7 Cherry Lane which will be released on Jan 21, 2021.
Wei Zhao was born in Wuhu, Anhui province. She is the second child of her family. Because she is the only girl, Zhao's father named her Wei, literally "Rose". Her father was a senior engineer, her mother was a music teacher.After filming A Soul Haunted By Painting (1994) as a figurant, Wei Zhao was inspired by Li Gong's performance and deter-minded to be an actor. In 1994, as the first year student, Zhao moved to Shanghai and entered the Star Academy, held by Chinese master Jin Xie. The same year, Zhao filmed the Behind the Wall of Shame (1995), directed by Xie. After filming several television series and advertisements, including as a leading role in Sisters in Beijing (1995), she gain a little fame in the north China. In the entrance examination, Wei Zhao obtained the highest score when she was matriculated into the acting institute of the Beijing Film Academy in 1996. When Qiong Yao casting actors in 1997, she watched Zhao's television show and impressed by her.During 1998-1999, two seasons of My Fair Princess, adapted from Qiong Yao's novel, obtained explosive success and broke the record until today. Zhao won Golden Eagle Award for Best Actress for playing Xiao Yan Zi (Little Swallow), which considered the most phenomenon TV character of the decade. Then zhao's several series were very popular in east and southeast Asia, such as Romance in the Rain (2001), another Qiong Yao production. Zhao also became the box-office daring in mainland China and Hong Kong, for The Duel (2000), Shaolin Soccer (2001), Chinese Odyssey 2002 (2002), So Close (2002).A picture, shoot in New York, totally destoryed Zhao's hopefully career. In Dec. 3, 2001, a mainland China website upload a photo, Zhao wears a dress looks like Japanese military flag, which labeled Heatherette NYC designed by Richie Rich, published on Fashion Magazine sep issue. Most of Chinese shocked and thought their "China sweetie" betrayed the nation. After several times apology on TV Live, radio, newspaper and Internet, public have forgive her eventually. For box office failure of Green Tea (2003), My Dream Girl (2003), Goddess of Mercy (2003), several china newspapers named her as box-office poison.In 2005, for critical acclaimed A Time to Love, Zhao won three Best Actress awards, including Shanghai Film Festival Golden Goblet Award. Drama series Moment in Peking (2005) was the most viewers tv show of the year, the highest rating episode nearly 13%. Then The Postmodern Life of My Aunt (2006), The Longest Night in Shanghai (2007) obtained positive reviews.In 2006, Zhao back to Beijing Film Academy, study directing, and got master's degree (MFA).Since 2008, the sustained success of movies, including Red Cliff I & II (2008-2009), Painted Skin (2008), 14 Blades (2010), Painted Skin: The Resurruction (2012), Love (2012), Hollywood Adventure (2015), Lost in Hong Kong (2015), marked Zhao as A-list box-office star in China. Alougth Mulan (2009) got mixed reviews in China, critics praised Zhao, she won Hundred Flowers Award, Changchun Film Festival Golden Deer Award and Shanghai Film Critics Award for Best Actress.Wei Zhao's directorial debut So Young (2013) got favorable reviews, listed in many critics Top Ten of the Year, and box-office broke 110 million dollars in mainland China. Zhao won Golden Rooster Award for Best Directorial Debut, as the youngest winner of Hundred Flowers Award for Best Director, and Hong Kong Film Award for Best Chinese Language Film from Two Coasts.For Peter Chan's Dearest (2014), Zhao, highly praised by critics and audience, was regarded as best performance of the Year. She won numerous awards and nominations, including Hong Kong Film Award for Best Actress.Vicki Zhao is the english name of Wei Zhao's music career. From 1999 to 2001, her 4 albums sold more than 3,700,000 records in Asia. During 2004-2008, Zhao's last four studio albums received welcomed reviews. And she won dozens of music awards.Besides her career, Wei Zhao always engage in charity. Since 2004, Zhao held a scholarship in her hometown for local students. Since 2014, she held V-Love Foudation for Leukemia in Childhood.
Birthday

Mar 12, 1976

Place of Birth

Wuhu, Anhui Province, China
Known For
Awards
39 wins & 56 nominations
Beijing Student Film Festival
2010
Favorite Actress
Winner
- Students' Choice Award
2007
Favorite Actress
Winner
- Students' Choice Award
2004
Favorite Actress
Winner
- Students' Choice Award
Chinese Film Media Awards
2015
Best Actress
Winner
- China Film Media Award
2015
For her outstanding achievement in acting and directing.
Winner
- China Film Media Award
2004
Favorite Actress - Mainland China
2004
Best Actress - Mainland China
2019

actress

as Meiling (voice)

6.0

2016

5.9

2015

actress

as Zhao Wei (as Zhao Wei)

7.9

2015

actress, producer

as Zhao Weiwei

4.9

2014

7.6

2012

6.2

2010

6.3

2009

6.6

2009

actress

as Member of CPPCC

4.9

2009

actress

as Sun Shangxiang

7.5

2008

actress

as Pei Rong (as Zhao Wei)

6.3

2008

actress

as Sun Shangxiang

7.3

2007

actress

as Lin Xi (as Vicki Zhao)

6.7

2003

6.3

2003

actress

as Wu Fang / Langlang

6.5

2002

6.6

2002

7.0

2001

actress

as Mui (as Vicki Zhao)

7.3

2001

7.2

2000

actress

as Princess Phoenix (as Wei Zao)

5.8

1999

5.6

1999

actress

as Ji Xiang / Li Mei

6.6

1994

6.6