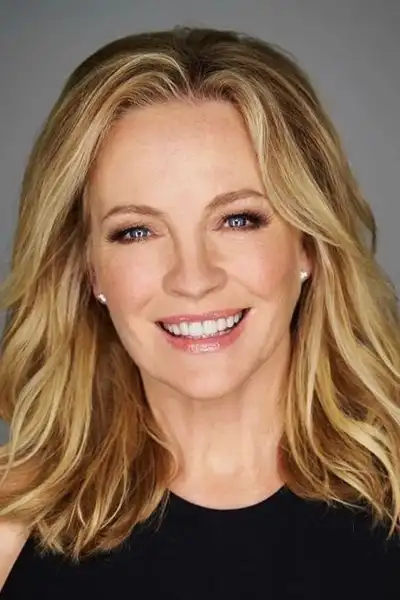 Rebecca Gibney
actress, producer, writer
Rebecca Gibney was born on Dec 14, 1964 in New Zealand. Rebecca Gibney's big-screen debut came with Mr. Wrong directed by Gaylene Preston in 1984. Rebecca Gibney is known for Wanted directed by Peter Templeman, Rebecca Gibney stars as Lola Buckley and Geraldine Hakewill as Chelsea Babbage. Rebecca Gibney has got 6 awards and 27 nominations so far. The most recent award Rebecca Gibney achieved is Film Critics Circle of Australia Awards. The upcoming new tvshow Rebecca Gibney plays is Back to the Rafters - Season 1 which will be released on Sep 17, 2021.
Rebecca Gibney is one of Australia's most beloved and respected actors. Born in Levin, New Zealand she is the youngest of six children. Before crossing the Tasman Sea at age 19, Rebecca appeared in several New Zealand television series including Inside Straight, Pioneer Women and Sea Urchins. Her breakthrough came in Australia when she played 'Julie Davis' in the Nine Network series Zoo Family, and shortly after, went on to join the hugely successful Nine Network drama series Flying Doctors.In 2012, Rebecca starred in P.J. Hogan's feature film Mental opposite Toni Collette and Anthony LaPaglia. Her performance as 'Shirley Moochmore' earned her an AACTA Award nomination and Australian Film Critics Association Award nomination for Best Supporting Actress and a Film Critics Circle of Australia Award for Best Actress in a Supporting Role. During her expansive career, Rebecca has portrayed some of the most interesting women on Australian television, including her compelling portrayal of 'Guinea Malone' in Come In Spinner which won her an AFI Award for Best Actress in a Leading Role in a Mini-Series and a Silver Logie for Most Outstanding Actress.One of her most prominent and critically acclaimed roles was as 'Dr Jane Halifax' in Halifax F.P. The character was created especially for Rebecca and her performance saw her nominated for six Silver Logies and two AFI Awards. The multi award winning series ran for twenty one telemovies from 1994 to 2002 and was rebooted in 2019 as Halifax: Retribution, earning the series a Best Drama Nomination at the 2020 AACTA awards and Rebecca a Best Lead Actress Nomination.Rebecca's performance over six seasons as 'Julie Rafter' on Packed To The Rafters, earned her a Gold Logie Award for Most Popular Personality, two Silver Logies for Most Popular Actress, and a further seven Logie Award nominations along with an AFI Award nomination for Best Lead Actress in a Television Drama. Rebecca co-created, produced and starred in three seasons of the popular Seven Network drama Wanted. In 2018, Wanted received eight nominations at the NZ TV Awards including Best Drama Series and Best Actress, and was also nominated for a 2017 International Emmy Award for Best Drama Series. Rebecca previously co-produced the TV movie The Killing Field and the Seven Network drama series, Winter, which she also starred in.Rebecca's other television credits include the TV biopic Peter Allen: Not The Boy Next Door, Ring Of Scorpio, All Together Now, Snowy, GP, Kangaroo Palace, 13 Gantry Row, Day Of The Roses, Finding Hope, Salem's Lot, Stingers, Stephen King's Nightmares & Dreamscapes, Tripping Over three Small Claims telemovies, earning her a Silver Logie nomination for Most Outstanding Actress in a Drama Series.Of her numerous feature film credits, one of Rebecca's personal favourites was Jocelyn Moorhouse's The Dressmaker alongside Kate Winslet, Judy Davis, Hugo Weaving and Liam Hemsworth. In 2020, she featured in the New Zealand film Lowdown Dirty Criminal, directed by Paul Murphy.
Birthday

Dec 14, 1964

Place of Birth

Levin, New Zealand

Also known

Belinda Dibney
Known For
Awards
6 wins & 27 nominations
Film Critics Circle of Australia Awards
Logie Awards
2010
Most notably for Packed to the Rafters (2008).
2009
Most notably for Packed to the Rafters (2008).