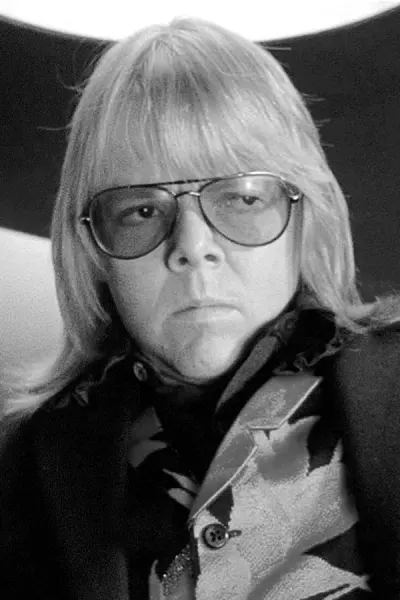 Paul Williams
music department, actor, composer
Paul Williams was born on Sep 19, 1940 in USA. Paul Williams's big-screen debut came with Le cher disparu directed by Tony Richardson in 1965, strarring Gunther Fry (as Paul H. Williams). Paul Williams is known for Baby Driver directed by Edgar Wright, Ansel Elgort stars as Baby and Jon Bernthal as Griff. Paul Williams has got 12 awards and 28 nominations so far. The most recent award Paul Williams achieved is World Soundtrack Awards. The upcoming new movie Paul Williams plays is Superman: Red Son which will be released on Feb 25, 2020.
Known for timeless classics such as "We've Only Just Begun", "Rainy Days and Mondays", "Evergreen", "Just an Old Fashioned Love Song" and "Rainbow Connection", Paul Williams is responsible for what will remain part of our popular culture for many years to come. His music has been recorded by some of the biggest names in the entertainment industry.Three Dog Night's versions of "Just an Old Fashioned Love Song", "Out in the Country" and "Family of Man" have sold millions of copies, worldwide. Karen Carpenter's rich vocals made "We've Only Just Begun", "Rainy Days and Mondays", "Let Me Be the One" and "I Won't Last a Day Without You", a part of our lives. Elvis Presley, Frank Sinatra, Ella Fitzgerald, Barbra Streisand, Willie Nelson, Kermit the Frog and Luther Vandross are among the hundreds of artists who have recorded Paul's songs.Neal McCoy recently recorded Paul's "Party On", while Diamond Rio recorded and took "You're Gone" to the top of the charts. The video for "You're Gone" became Pick of the Week on Country Music Television. In 1997, Paul went back into the recording studio and recorded his CD, "Back to Love Again", which includes remakes of some of Paul's more classic hits such as "Rainbow Connection" and "I Won't Last a Day Without You", as well as new songs which contain the same quality, passion and depth that was heard and felt in his hits from the past. Richard Carpenter and Graham Nash appear as guest artists on the album, bringing to it a richness and a quality all its own. Critics, fans and the most famous in the music industry have all had positive reactions and reviews to the album.No one sings a song like the songwriter who wrote it, and the same holds true for Paul's music. No one captures the emotion within the songs the way he can and does time and time again. Paul is one of the most celebrated songwriters of our time having won Academy, Grammy and Golden Globe Awards. His most recent accomplishments include his induction into the American Songwriters Hall of Fame.Paul's reputation as a motion picture songwriter took hold in 1973, with an Academy Award nomination for "Nice to Be Around" (co-written with John Williams) from Permission d'aimer (1973). 1975 brought Paul's second nomination for the soundtrack from Brian De Palma's cult classic, Phantom of the Paradise (1974). He not only wrote the words and music and produced the album for the rock cantata, but also held the audience captive with his devious portrayal of the evil Swan.Paul went on to become the Music Supervisor for Une étoile est née (1976), bringing with it the challenge of working with three different composers to produce its award-winning score. Williams and Kenny Ascher won a Golden Globe Award for "Best Motion Picture Score". "Evergreen", co-written with Barbra Streisand, won the 1976 Oscar for "Best Song of the Year". In 1980, Paul was once again nominated by the Academy for the score from the box office smash hit, Les Muppets : Ça c'est du cinéma ! (1979), for "Best Original Score" as well as the song "Rainbow Connection" being nominated for "Best Song". "The Muppet Movie" soundtrack went on to win two Grammy Awards and became the biggest soundtrack album of the year, exceeding sales of one million units. Paul reunited with Henson Productions for the Disney feature film, Noël chez les Muppets (1992). He wrote and produced the songs for the soundtrack which brought with it yet another Grammy Award nomination for "Best Musical Album for Children".Paul's other film credits include the songs and score for Du rififi chez les mômes (1976), which starred Jodie Foster and Scott Baio. "Bugsy Malone" continues to be a favorite of children's playhouses and theaters, worldwide. He co-wrote the title song for "Flying Dreams" from Brisby et le secret de NIMH (1982), which was recently recorded as a duet by Kenny Loggins and Olivia Newton-John, and has written songs for Suicidez-moi docteur (1978), Rocky IV (1985) and Ishtar (1987). Paul collaborated with Jerry Goldsmith on the title song for La somme de toutes les peurs (2002). The song is featured in the beginning of the movie with a Latin translation and again at the end in English, performed by Electra recording artist, Yolanda Adams. This may very well be the first time in entertainment history where a song has been presented in a film in two different languages. Paul Williams began his career as an actor with his portrayal of a 12-year-old prodigy in Le cher disparu (1965), playing opposite Jonathan Winters. He is probably best-known for his roles as Little Enos in the "Smokey and the Bandit" movies, as well as the orangutan Virgil in La bataille de la planète des singes (1973).In 1995, Paul received stellar reviews for his starring role as a wheelchair-bound hostage in Headless Body in Topless Bar (1995). Paul is also remembered for his roles in Oliver Stone's Les Doors (1991), People Like Us (1990) (the NBC miniseries based on the Dominick Dunne bestseller), as the fun-loving amphibian Gus in Frog (1988) and Frogs! (1993) and Freddie the Bomb in Solar Crisis (1990). He rarely passes up the opportunity to return to his early roots of acting and played an emergency room doctor in Roger Avary's Les lois de l'attraction (2002). Paul is no stranger to the small screen. He has appeared on Un drôle de shérif (1992), Dream On (1990), Chérie, j'ai rétréci les gosses (1997), Boston Common (1996), Walker, Texas Ranger (1993) and Amour, gloire et beauté (1987).Many people are unaware that Paul has provided voice-overs for countless animated series, some of which include his role as the Penguin in Batman (1992), and his recurring appearances in Phantom 2040 (1994). Having obtained his certification from UCLA as a drug and alcohol counselor, Paul is very active on the speaker's circuit across the country. Speaking from his personal experiences with his own addiction and the knowledge that he gained through his education and his experience as a counselor, Paul continues to touch the lives and hearts of many people whose lives have been affected by drug abuse and/or alcoholism. He is actively involved with the Musician's Assistance Program and is on the Board of Directors for Community High School, a sober high school in Nashville, Tennessee which offers the teens assistance with their recovery as well as the education that they both strive for and deserve.Paul has appeared on Prime Time Country (1996), Geraldo (1987) and Primetime Live (1989), talking about the devastating effects of drugs and alcohol and the increased use of them amongst teens and pre-teens. Paul has been presented with the Global Arts Award from the Friendly House for his efforts on their behalf, the Spirit of Youth Award from the Pacific Boys Lodge for his efforts and contributions and the "Celebration of Hope" award given to him by Hazelden for his overall contribution in the recovery field. Recovery is not simply a field that Paul is active in, it is one that he is passionate about... this is just one way in which Paul gives of himself to others.
Birthday

Sep 19, 1940

Place of Birth

Bennington, Nebraska, USA

Also known

Paul Hamilton Williams Jr.
Known For
Awards
12 wins & 28 nominations
World Soundtrack Awards
2015
Best Original Song Written Directly for a Film
Winner
- World Soundtrack Award
Grammy Awards
1980
Best Recording for Children
1980
Best Album of Original Score Written for a Motion Picture or Television Special
2020

actor

as Brainiac (voice)

6.4

2017

7.6

2016

actor

as Future-Danny / Future Danny

5.3

2010

actor

as Romeo Midnight (voice)

5.7

2007

5.9

2004

5.8

2002

6.6

1998

8.4

1994

5.6

1994

6.4

1994

7.2

1994

9.0

1993

6.9

1993

6.6

1993

9.0

1992

7.7

1992

9.0

1991

7.2

1991

7.2

1990

actor

as Freddy the Bomb (voice)

4.1

1990

5.9

1989

5.8

1983

actor

as Little Enos Burdette

3.5

1982

music department, actor

as The Balladeer (segment "Epilogue")

7.5

1980

5.2

1979

actor, music department, composer

as El Sleezo Pianist

7.6

1979

6.5

1978

6.4

1977

6.5

1977

composer, actor

as Colorado Davis

5.6

1977

8.2

1976

6.1

1976

5.7

1976

music department, composer

6.8

1974

music department, composer, actor

as Swan

7.3

1973

5.4

1970

actor

as Employment Office Clerk (as Paul H. Williams)

6.7

1966

7.1

1965

actor

as Gunther Fry (as Paul H. Williams)

7.0