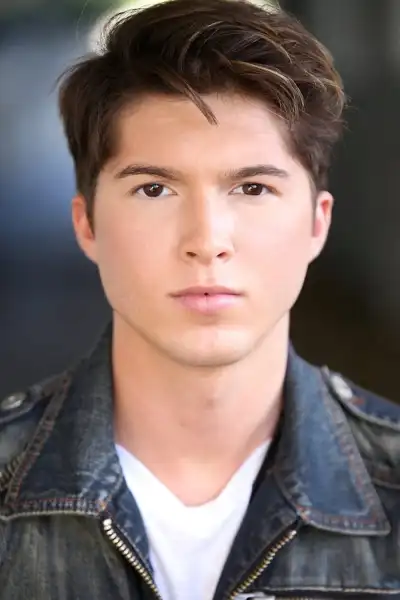 Paul Butcher
actor, additional crew
Paul Butcher was born on Feb 14, 1994 in USA. Paul Butcher's big-screen debut came with Nausicaä of the Valley of the Wind directed by Hayao Miyazaki in 1984, strarring Child (English version, voice). Paul Butcher is known for Strong Fathers, Strong Daughters directed by David de Vos, Bart Johnson stars as Steve Parston and Carrie Alexander as Abby Parston. Paul Butcher has got 3 awards and 4 nominations so far. The most recent award Paul Butcher achieved is Young Artist Awards. The upcoming new movie Paul Butcher plays is Strong Fathers, Strong Daughters which will be released on Aug 01, 2022.
Paul has been a sought after actor since the age of 7. He has appeared as a guest star on ER, Bones, Criminal Minds, and many more award winning shows. He has also worked in films along side Jim Carrey, Josh Hartnett, and Harrison Ford. Paul is most known for his series regular role as Dustin Brooks in Nickelodeons hit show Zoey 101. While on the show he was nominated for an Emmy and won Young Artist of the Year, 3 years in a row. Paul was recruited by many top Universities for music and chose UCLA majoring in music/film. Paul was hand picked by Lionel Richie to sing back up with him to help raise money for educational scholarships, for underprivileged kids. Recently Paul has been working on music.
Birthday

Feb 14, 1994

Place of Birth

Los Angeles, California, USA

Also known

Paul Matthew Hawke Butcher, Jr.
Known For
Awards
3 wins & 4 nominations
Young Artist Awards
2008
Best Performance in a Voice-Over Role - Young Actor
Winner
- Young Artist Award
2008
Best Young Ensemble Performance in a TV Series
Winner
- Young Artist Award
2007
Best Young Ensemble Perfromance in a TV Series (Comedy or Drama)
Winner
- Young Artist Award
2007
Best Performance in a TV Series (Comedy or Drama) - Supporting Young Actor
Winner
- Young Artist Award
2022

7.6

2013

6.7

2010

5.0

2010

5.0

2008

actor

as Smarty Pants Molehog Boy (voice)

6.5

2008

6.1

2007

6.8

2007

actor

as Young Fingerling / Young Walter

6.4

2006

7.6

2006

5.6

2006

6.7

2006

actor

as Additional Voices (voice)

6.8

2006

7.2

2006

5.2

2006

6.1

2006

5.0

2005

5.1

2005

6.1

2005

6.1

2003

5.3

2002

4.3

2002

4.2

1988

actor

as Kanta (English version, voice)

8.1

1984

8.0