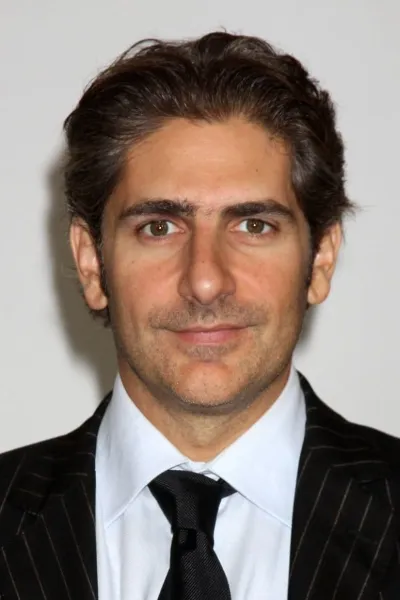 Michael Imperioli
actor, writer, producer
Michael Imperioli was born on Mar 26, 1966 in USA. Michael Imperioli's big-screen debut came with Lean on Me directed by John G. Avildsen in 1989, strarring George. Michael Imperioli is known for This Fool directed by Pat Bishop, Chris Estrada stars as Julio and Frankie Quinones as Luis. Michael Imperioli has got 7 awards and 28 nominations so far. The most recent award Michael Imperioli achieved is Coimbra Caminhos do Cinema Português. The upcoming new tvshow Michael Imperioli plays is This Fool - Season 2 which will be released on Aug 12, 2022.
Imperioli was born Michael Imperioli in Mt. Vernon, New York on March 26, 1966. His film work began in the late 1980s. An early part that brought him recognition was in Martin Scorsese's Les affranchis (1990), as Spider, a local kid who works for the gangsters and has a run-in with a psychopathic mob soldier played by Joe Pesci. He worked throughout the 1990s in the New York independent film industry, especially as a regular in Spike Lee's movies, appearing in Jungle Fever (1991), Malcolm X (1992), Clockers (1995), Girl 6 (1996) and Summer of Sam (1999), generally playing working-class Italian-Americans from the "outer boroughs." While rooted in the New York movie scene, Imperioli also worked in Hollywood in the mid-'90s, in the formulaic movies Bad Boys : Flics de choc (1995) and Dernier recours (1996).In 1999, Imperioli was cast in Les Soprano (1999) as Christopher Moltisanti, a low-ranking soldier in the Soprano crime organization whose family connections to street boss Tony Soprano move him up the ladder in the organization. Imperioli's multi-layered portrayal of such an unappealing character is a real highlight of the series and earned him an Emmy and a SAG award.Imperioli has long been active in the New York theater scene as well, having written, directed, produced or starred in numerous plays. He was a founder, along with Lili Taylor (his then-girlfriend and co-star in Household Saints (1993)) of the downtown theater company Machine Full. He has also written several episodes of "The Sopranos" and was a writer on Lee's "Summer of Sam," which he also executive-produced. Although most famous for his prominent part in "The Sopranos," Imperioli has worked on other television programs as well, including New York - Police judiciaire (1990), New York Undercover (1994) and New York Police Blues (1993). He is married and has two children and one stepdaughter.
Birthday

Mar 26, 1966

Place of Birth

Mount Vernon, New York, USA

Also known

James Michael Imperioli, Michael Imperiola
Known For
Awards
7 wins & 28 nominations
Coimbra Caminhos do Cinema Português
2018
Grande Prémio "Cidade de Coimbra"
Vail Film Festival
2011
Outstanding Acting Achievement in Motion Pictures