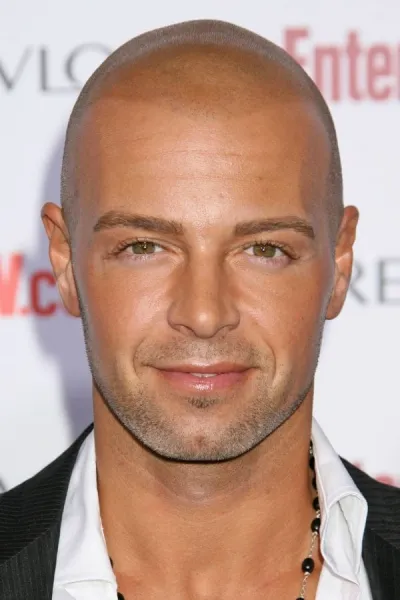 Joey Lawrence
actor, music department, producer
Joey Lawrence was born on Apr 20, 1976 in USA. Joey Lawrence's big-screen debut came with Summer Rental directed by Carl Reiner in 1985, strarring Bobby Chester. Joey Lawrence is known for American Dreams directed by David Semel, Gail O'Grady stars as Helen Pryor and Tom Verica as Jack Pryor. Joey Lawrence has got 2 awards and 9 nominations so far. The most recent award Joey Lawrence achieved is Christian Film Festival-Menchville Baptist Church. The upcoming new tvshow Joey Lawrence plays is Zootopia+ - Season 1 which will be released on Nov 09, 2022.
Joey Lawrence (born Joseph Lawrence Mignogna Jr.) is an American actor and singer from Pennsylvania. He is a former child actor, and has had an active career since the early 1980s. Lawrence is primarily known for television roles in sitcoms. He portrayed middle child Joseph "Joey" Russo in the popular sitcom "Blossom" (1990-1995), and male nanny Joseph Paul "Joe" Longo in the sitcom "Melissa & Joey" (2010-2015). As a singer, he is mostly remembered for the hit song "Nothin' My Love Can't Fix" (1993), which peaked at number 19 on the Billboard Hot 100.In 1976, Lawrence was born in Abington Township, Montgomery County, Pennsylvania, located in Philadelphia's northern fringe. The township has largely been overshadowed by Philadelphia for most of its history. It is mostly remembered in history books as one of the battlefields in the inconclusive Battle of White Marsh (1777). Lawrence's parents were Joseph Lawrence Mignogna Sr. and his wife Donna Lynn Shaw. His father was an insurance broker and his mother was a personnel manager and former school teacher. Through his parents, Lawrence has English, Italian, and Scottish ancestry. His entire family changed their surname to "Lawrence" during his childhood.Lawrence started appearing in commercials in early childhood. In 1982, he received his first taste of television stardom when he performed a song in the late-night talk show "The Tonight Show Starring Johnny Carson" (1962-1992). In the same year, he had his first guest star roles in the long-running sitcom "Diff'rent Strokes" (1978-1986) and the then-new sitcom "Silver Spoons" (1982-1987).In 1983, Lawrence joined the main cast of the sitcom "Gimme a Break!" (1981-1987). He played the new foster son of main character Nellie Ruth "Nell" Harper (played by Nell Carter), who was already tasked with raising an old friend's three daughters. The series was moderately successful for most of its run. Its 6th and final season featured an attempt to retool the series, with most of the regular cast written out and the introduction of a new premise. This failed to prevent its cancellation, marking the end of Lawrence's first recurring role.Lawrence had his feature film debut in the comedy "Summer Rental" (1985). He played Bobby Chester, son of the main character Jack Chester (played by John Candy). The film focuses on the efforts of stressed-out Jack to achieve victory over an arrogant sailing champion who has ruined his vacation. The film earned 25 million dollars at the domestic box office. It is mainly remembered for featuring John Candy's first lead role in a Hollywood film.In 1988, Lawrence had his first starring role in a film. He voiced the eponymous orphan kitten Oliver in the animated feature film "Oliver & Company". The film was a loose adaptation of the novel "Oliver Twist" by Charles Chickens, changing the setting to 1980s New York City and featuring anthropomorphic animals in main roles. The film was a box office hit of its time, helping revitalize the animated studio Walt Disney Feature Animation. However, Oliver's role was overshadowed by that of the Artful Dodger (voiced by Billy Joel) who was granted more screen-timeLawrence received more attention when he joined the cast of the sitcom "Blossom" (1990-1995). The series' main character was Italian-American teenage girl Blossom Ruby Russo (played by Mayim Bialik), but the main cast also featured Blossom's single father, her two older brothers, and her best friend. Lawrence had to play middle child Joseph "Joey" Russo, a skilled baseball player and aspiring ladies' man. Despite his stereotypical "dumb jock" traits, Joey received some character development and at time shared the spotlight with his sister. Lawrence was at the height of his popularity during the series' run, which lasted for 5 seasons and 114 episodes.Lawrence wanted to have a singing career of his own. In 1993, he released his eponymous debut album "Joey Lawrence". He co-wrote some of the album's songs, including the international hit "Nothin' My Love Can't Fix". He performed the song live at then-popular music television shows, such as "The Arsenio Hall Show" and "Top of the Pops". His next album, "Soulmates" (1997), did not chart. He subsequently released the singles ""Ven Ven Conmigo" (1997) and "Never Gonna Change My Mind" (1998), the later of which was the 49th most popular song in the British charts. Following these, Lawrence's singing career went on hiatus.In 1995, Lawrence was cast as the main character in a sitcom. He played elder brother Joseph "Joe" Roman in "Brotherly Love" (1995-1997), while his real-life brothers Matthew Lawrence and Andrew Lawrence were cast in the roles of Joe's half-brothers. In the series, Joe was a 20-year-old mechanic. Following his father's death in a racing accident, Joe had to serve as a father figure to his two underage half-brothers. Other subplot's of the series focused on Joe's attempts to woo female mechanic (and artist) Louise "Lou" Davis (played by Liz Vassey), and whether she actually viewed him as a love interest. The series lasted for 2 seasons and 40 episodes, though it was never a ratings hit.After a brief decline in his acting career, Lawrence had a supporting role in the slasher film "Urban Legends: Final Cut" (2000). The film was the second in a trilogy of slasher films. In the film, film student Amy Mayfield (played by Jennifer Morrison) has to discover who is the masked serial killer who is targeting her classmates, and why is he stalking her in particular. The film was noted for homaging scenes from several classic serial killer films, particularly Italian giallo films.In 2001, Lawrence had one of the main roles in the slasher film "Do You Wanna Know a Secret?" The film featured a mysterious killer, who always warned victims by writing this message before attacking. The film has a subplot about the killer's unrequited love for a woman, and mentions that he has been stalking her for more than a year.In 2002, Lawrence played a police detective in the neo-noir erotic thriller "Trois 2: Pandora's Box". In the film, retired police psychologist Mia DuBois (played by Monica Calhoun) is unaware that her husband, her lover, and her new patient have secretly conspired to get their hands on her inheritance money. The film was marketed as a sequel to the then-popular erotic thriller "Trois" (2000), though their plots and characters were unrelated.In 2002, Lawrence joined the cast of the period television series "American Dreams" (2002-2005), which depicted life in Philadelphia during the 1960s. He played the floor producer of the historical music and dance show "American Bandstand" (1952-1989), though his character was written out following the period series' first season.Lawrence next had one of the main roles in the short-lived sitcom "Run of the House" (2003-2004). The series' premise was that three adult siblings are allowed to move into their middle-aged parents' former residence in Michigan, on condition of raising their underage sister Brooke Franklin (played by Margo Harshman). The series only lasted a single season and 19 episodes, as it was canceled due to low ratings.In 2005, Lawrence joined the cast of the sitcom "Half & Half" (2002-2006). He played recurring character Brett Mahoney for the series' last few seasons. The series' premise followed the interactions between half-sisters Mona Rose Thorne (played by Rachel True) and Deirdre Chantal "Dee Dee" Thorne (played by Essence Atkins). The two women decided to form a relationship after moving into the same apartment building, despite being kept apart for most of their lives and having much different life experiences.In 2006, Lawrence played a police officer in the horror film "Rest Stop". The premise of the film was that main character Nicole Carrow (played by Jaimie Alexander) had a series of mysterious encounters in a sparsely-populated area, including meeting a girl (or the girl's ghost) who went missing in 1971. The film was released direct-to-video, where it was an unexpected sales hit. It reportedly had a gross of about 5 million dollars in domestic video sales at retail.In 2007, Lawrence played the recurring role of serial killer and serial rapist Clay Dobson in the police procedural television series "CSI: NY" (2004-2013). According to his character arc, Dobson had originally been convicted without forensic evidence tying him to his first murder. He was released on appeal, and took care that the corpses of his victims were never found.In 2008, Lawrence played a fictionalized version of himself as one of the murder victims in the comedy horror film "Killer Pad". The film concerns three young men who are oblivious to the fact that their new residence is a portal to hell, and that their new friend Lucy (played by Emily Foxler) is actually Lucifer in female form. Much of the humor derived from their failure to notice supernatural events around them.In 2009, Lawrence experienced a resurgence of his career when he and actress Melissa Joan Hart co-starred in the comedy television film "My Fake Fiancé". The premise of the film was that two financially broke people arranged their marriage to each other, motivated primarily by the idea of getting cash and gifts from their families and friends. But a brief cohabitation resulted in them developing genuine feelings for each other. The film was the most "the most-watched television film of the ratings season", and was unexpectedly popular with key demographics. Motivating the network ABC Family to cast Lawrence and Hard as the co-leads in an upcoming sitcom.From 2010 to 2015, Lawrence played the male lead in the sitcom "Melissa & Joey". The premise of the series was that character Joseph Paul "Joe" Longo (Lawrence) was a formerly successful business executive and commodities trader, who lost his job, money and marriage due to a Ponzi scheme orchestrated by the brother-in-law of young politician Melanie Alison "Mel" Burke (Melissa Joan Hart). Following the disappearance of her brother-in-law and the incarceration of her sister, Melanie became the legal guardian of her niece and nephew. Having no idea how to raise two kids on her own, Melanie hired Joe as a male nanny and live-in housekeeper. The two adults eventually started dating each other, and were eventually married. The series lasted for 4 seasons and 104 episodes. The series was among the highest-rated sitcoms during its first three seasons. Ratings declined during its fourth season, along with a general decline in the numbers of television network subscribers at the time. The network decided to cancel the series.In 2011, Lawrence revived his singing career. He released the singles "Rolled" and "Give It To Ya" during this year. He released several more singles between 2013 and 2022. He also released the albums "Imagine" (2017) and "Guilty" (2022). In 2017, Lawrence formed the music band "Still 3" with his brothers Matt and Andy.In July 2017, Lawrence and his wife Chandie Yawn-Nelson both filed for Chapter 7 bankruptcy. Their case was reportedly settled in April, 2018, though its details were not publicized. The couple filed for divorce in 2020. They had been married since 2005, and had been acquainted to each other since their teen years. In August 2021, Lawrence was engaged to actress Samantha Cope. They were married to each other on May 1, 2022. This is Lawrence's third marriage, and he has two children from previous marriages.By 2022, Lawrence was 46-years-old. He has not had recurring acting roles for several years, though he continues appearing in guest-star roles in several television series. His singing career is still ongoing, and he keeps releasing new material. Lawrence is no longer a teen idol, but his career has endured for 40 years. He remains popular due to several of his past roles.
Birthday

Apr 20, 1976

Place of Birth

Philadelphia, Pennsylvania, USA

Also known

Joe Lawrence, Joseph Lawrence, Joseph Lawrence Mignogna, Jr.
Known For
Awards
2 wins & 9 nominations
Christian Film Festival-Menchville Baptist Church