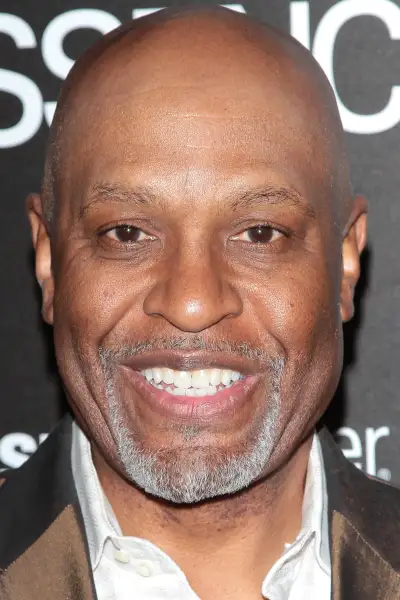 James Pickens Jr.
actor, producer, soundtrack
James Pickens Jr. was born on Oct 26, 1954 in USA. James Pickens Jr.'s big-screen debut came with F/X directed by Robert Mandel in 1986, strarring Ambulance Driver. James Pickens Jr. is known for For the Love of Ruth directed by Christine Swanson, Denise Boutte stars as Ruth and Gary Dourdan as Braxton. James Pickens Jr. has got 3 awards and 13 nominations so far. The most recent award James Pickens Jr. achieved is Image Awards (NAACP). The upcoming new tvshow James Pickens Jr. plays is The Conners - Season 5 which will be released on Oct 16, 2018.
James Pickens Jr. was born October 26, 1954 in Cleveland, Ohio. While attending college at Bowling Green State University, Pickens began pursuing an interest in acting. He graduated from BGSU with a Bachelor of Fine Arts in 1976. Afterwards, Pickens began work on the stage at the Roundabout Theatre in New York City. During his time on the stage, he starred in the Negro Ensemble Company's production of "A Soldier's Play" with famous Black American actors Denzel Washington and Samuel L. Jackson. Ten years since graduating and beginning his career in acting, Pickens first came to the screen as an ambulance driver in FX : Effet de choc (1986). In that same year, he appeared on the soap opera Un autre monde (1964) from 1986-1990. Pickens also made several appearances on the popular romance drama Beverly Hills (1990), and the comedy series Roseanne (1988) among a steady line-up of work during the 1990s.Throughout his extensive work on television, Pickens is best known to audiences as Dr. Richard Webber, on the medical drama Grey's Anatomy (2005). It is also the same role in which he would reprise on the spin-off series Private Practice (2007) two years later. In later years, namely beginning in the 2010s, Pickens could also be seen in the sports drama 42 (2013) starring Harrison Ford and Chadwick Boseman. Outside of acting, Pickens spends much of his time around horses and often indulges in horseback riding roping cattle. As a competitive roper, Pickens is part of the United States Championship Roping team and often travels across country to various events. He is married to Gina Pickens (nee Taylor) and is father of two sons Carl and Gavyn who both are into the entertainment business.
Birthday

Oct 26, 1954

Place of Birth

Cleveland, Ohio, USA

Also known

제임스 픽켄스 주니어
Known For
Awards
3 wins & 13 nominations
Screen Actors Guild Awards