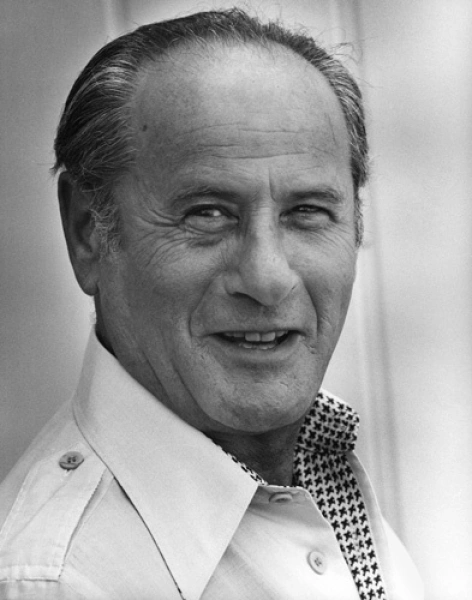 Eli Wallach
actor, producer, additional crew
Eli Wallach was born on Dec 07, 1915 in USA. Eli Wallach's big-screen debut came with The Kaiser Aluminum Hour - Season 1 directed by Franklin J. Schaffner in 1956, strarring Cristof. Eli Wallach is known for The Ghost Writer directed by Roman Polanski, Ewan McGregor stars as The Ghost and Jon Bernthal as Rick Ricardelli. Eli Wallach has got 8 awards and 6 nominations so far. The most recent award Eli Wallach achieved is Academy Awards, USA. The upcoming new movie Eli Wallach plays is Wall Street: Money Never Sleeps which will be released on Sep 24, 2010.
One of Hollywood's finest character / "Method" actors, Eli Wallach was in demand for over 60 years (first film/TV role was 1949) on stage and screen, and has worked alongside the world's biggest stars, including Clark Gable, Clint Eastwood, Steve McQueen, Marilyn Monroe, Yul Brynner, Peter O'Toole, and Al Pacino, to name but a few.Wallach was born on 7 December 1915 in Brooklyn, NY, to Jewish parents who emigrated from Poland, and was one of the few Jewish kids in his mostly Italian neighborhood. His parents, Bertha (Schorr) and Abraham Wallach, owned a candy store, Bertha's Candy Store. He went on to graduate with a B.A. from the University of Texas in Austin, but gained his dramatic training with the Actors Studio and the Neighborhood Playhouse. He made his debut on Broadway in 1945, and won a Tony Award in 1951 for portraying Alvaro Mangiacavallo in the Tennessee Williams play "The Rose Tattoo".Wallach made a strong screen debut in 1956 in the film version of the Tennessee Williams play La Poupée de chair (1956), shined as "Dancer", the nattily dressed hitman, in director Don Siegel's film-noir classic La ronde du crime (1958), and co-starred in the heist film Les sept voleurs (1960). Director John Sturges then cast Wallach as vicious Mexican bandit Calvera in Les 7 mercenaires (1960), the western adaptation of the Akira Kurosawa epic Les 7 Samouraïs (1954). Misfits - Les Désaxés (1961), in the star-spangled western opus La Conquête de l'Ouest (1962), the underrated WW2 film Les vainqueurs (1963), as a kidnapper in La baie aux émeraudes (1964), in the sea epic Lord Jim (1965) and in the romantic comedy Comment voler un million de dollars (1966).Looking for a third lead actor in the final episode of the "Dollars Trilogy", Italian director Sergio Leone cast the versatile Wallach as the lying, two-faced, money-hungry (but somehow lovable) bandit "Tuco" in the spectacular Le Bon, la brute, le truand (1966) (aka "The Good, The Bad and The Ugly"), arguably his most memorable performance. Wallach kept busy throughout the remainder of the '60s and into the '70s with good roles in L'Or de Mackenna (1969), Permission d'aimer (1973), Jo le fou (1974), Les grands fonds (1977) and as Steve McQueen's bail buddy in Le Chasseur (1980).The 1980s was an interesting period for Wallach, as he was regularly cast as an aging doctor, a Mafia figure or an over-the-hill hitman, such as in Le chant du bourreau (1982), Our Family Honor (1985), Coup double (1986), Cinglée (1987), The Two Jakes - Piège pour un privé (1990) and as the candy-addicted "Don Altabello" in Le parrain, 3e partie (1990). At 75+ years of age, Wallach's quality of work was still first class and into the 1990s and beyond, he has remained in demand. He lent fine support to Vendetta: Secrets of a Mafia Bride (1990), Jeux d'influence (1992), Naked City: Justice with a Bullet (1998) and Au nom d'Anna (2000). Most recently Wallach showed up as a fast-talking liquor store owner in Mystic River (2003) and in the comedic drama King of the Corner (2004).In early 2005, Eli Wallach released his much anticipated autobiography, "The Good, The Bad And Me: In My Anecdotage", an enjoyable reading from one of the screen's most inventive and enduring actors.Eli Wallach was very much a family man who remained married to his wife Anne Jackson for 66 years. When Wallach died at 98, in 2014, in Manhattan, NY, he was survived by his wife, three children, five grandchildren and several great-grandchildren.
Birthday

Dec 07, 1915

Place of Birth

Red Hook, Brooklyn, New York City, New York, USA
Known For
Awards
8 wins & 6 nominations
Academy Awards, USA
2011
(13 Nov 2010) AMPAS Governors Awards: Given 'For a lifetime's worth of indelible screen characters'.
Almería International Film Festival
2006
Winner
- Almería Tierra de Cine Award