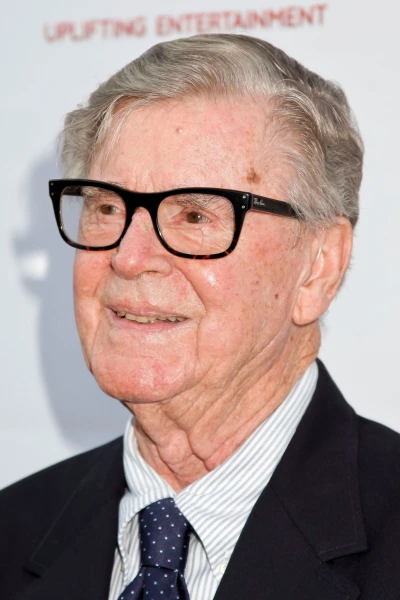 Earl Hamner Jr.
writer, producer, actor
Earl Hamner Jr. was born on Jul 10, 1923 in USA. Earl Hamner Jr.'s big-screen debut came with Spencer's Mountain directed by Delmer Daves in 1963. Earl Hamner Jr. is known for A Walton Easter directed by Bill Corcoran, Richard Thomas stars as John Walton Jr. and Ralph Waite as John Walton. The upcoming new movie Earl Hamner Jr. plays is The Waltons: Homecoming which will be released on Nov 28, 2021.
He was also the Creator and Executive Producer for the show "FALCON CREST'' 1981 thru 1988. The show starred Jane Wyman, Lorenzo Lamas, Robert Foxworth, and Susan Sullivan. The show was set in the Napa Valley of California. And centered on the power and intrigues of the families involved in the wine producing industry.
Birthday

Jul 10, 1923

Place of Birth

Schuyler, Virginia, USA
Known For
2021

5.1

2006

6.3

2002

4.3

1997

7.1

1995

6.4

1995

6.6

1993

7.1

1983

6.7

1982

7.2

1982

6.9

1982

7.2

1980

8.3

1980

actor, producer, writer

as The Narrator

7.6

1979

actor, producer, writer

as The Narrator

7.6

1978

actor, producer, writer

as The Narrator

7.6

1977

actor, producer, writer

as The Narrator

7.6

1976

actor, producer, writer

as The Narrator

7.6

1975

actor, producer, writer

as The Narrator

7.6

1974

7.2

1974

actor, producer, writer

as The Narrator

7.6

1973

6.9

1973

actor, producer, writer

as The Narrator

7.6

1972

actor, producer, writer

as The Narrator

7.6

1971

8.3

1968

6.5

1963

5.9

1963

7.0