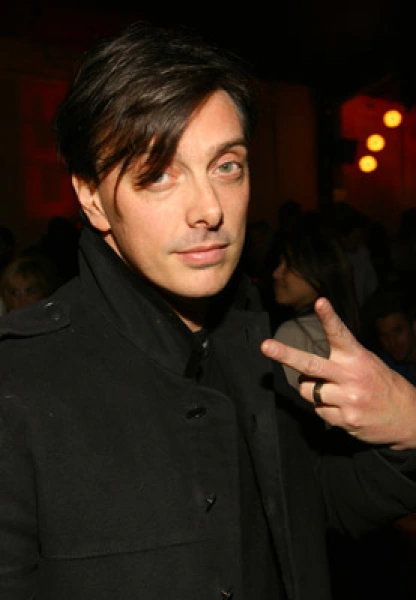 Donovan Leitch Jr.
actor, producer, director
Donovan Leitch Jr. was born on Aug 16, 1967 in UK. Donovan Leitch Jr.'s big-screen debut came with Cucumber Castle directed by Hugh Gladwish in 1970, strarring Self in Hyde Park (uncredited). Donovan Leitch Jr. is known for The Dark Knight directed by Christopher Nolan, Christian Bale stars as Bruce Wayne and Heath Ledger as Joker. The upcoming new movie Donovan Leitch Jr. plays is Habit which will be released on Aug 20, 2021.
Donovan Jerome Leitch is an English-born actor and documentary maker. He is a member of the band Camp Freddy, and was a founding member of neo-glam group Nancy Boy along with Jason Nesmith. Son of pop singer Donovan Leitch (born Donovan Philips Leitch) and Enid Karl, born on August 16, 1967 in London UK.
Birthday

Aug 16, 1967

Place of Birth

London, England, UK
Known For
2021

producer, actor

as News Anchor

2.8

2012

6.8

2011

7.0

2008

actor

as Ward Neeley (uncredited)

9.0

2002

5.3

1999

actor

as Eddie (as Donovan Leitch)

5.5

1999

actor

as Neal Reynolds (as Donovan Leitch)

6.9

1998

actor

as Dominique (as Donovan Leitch)

3.8

1997

actor

as Kevin (as Donovan Leitch)

5.9

1996

actor

as Patrick (as Donovan Leitch)

5.4

1996

actor

as Gerard Malanga (as Donovan Leitch)

6.6

1996

5.5

1993

6.5

1993

actor

as Grad Student (as Donovan Leitch)

6.5

1992

actor

as J.B. Hadley (as Donovan Leitch)

7.7

1992

actor

as Darius (as Donovan Leitch)

6.6

1991

6.3

1989

actor

as Capt. Charles Fessenden Morse (as Donovan Leitch)

7.8

1989

actor

as Brian Woods (as Donovan Leitch)

4.5

1988

actor

as Paul Taylor (as Donovan Leitch)

6.6

1988

actor

as Peter Moran (as Donovan Leitch)

4.3

1988

actor

as Del (as Donovan Leitch)

6.3

1984

actor

as Dancer (as Donovan Leitch)

5.1

1970

actor

as Self in Hyde Park (uncredited)

6.3