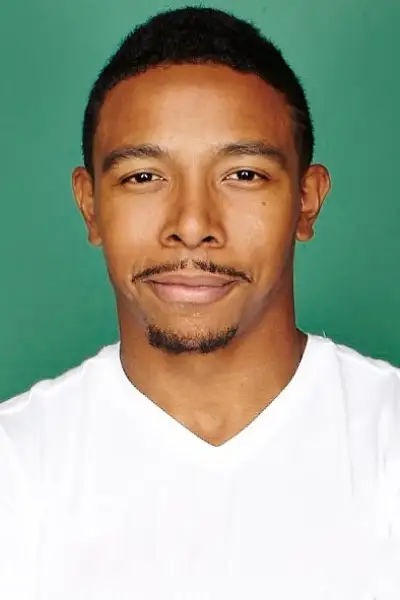 Allen Maldonado
actor, writer, producer
Allen Maldonado was born on May 20, 1983 in USA. Allen Maldonado's big-screen debut came with Friday After Next directed by Marcus Raboy in 2002, strarring Juvenile #3. Allen Maldonado is known for Straight Outta Compton directed by F. Gary Gray, O'Shea Jackson Jr. stars as Ice Cube and Corey Hawkins as Dr. Dre. The most recent award Allen Maldonado achieved is Film Invasion L.A.. The upcoming new movie Allen Maldonado plays is House Party which will be released on Jan 13, 2023.
Allen Maldonado is one of young Hollywood's busiest stars on the rise. The multi-talented actor, writer and entrepreneur, not only co-stars on the award-winning sitcom, Black-ish (ABC), he has also finished his second season as a full time writer on the hit Starz series, Survivors Remorse, has recurred for three seasons on You're The Worst (FXX), is starring opposite Tracy Morgan in The Last OG, his highly anticipated new series on TBS Executive Produced by Jordan Peele, and has developed the industry's first digital app for short films, Everybody Digital, launched on October 3, 2017.In the past couple of years, Allen has appeared in several blockbuster films including the Sony Pictures action thriller, The Equalizer. Directed by Antoine Fuqua (Training Day, Olympus has Fallen), Maldonado stars as 'Marcus' opposite Academy Award winner Denzel Washington. The film is adapted from the television series of the same name and follows 'Robert McCall' (Washington), a solitary, monastic figure with a mysterious past who despises injustice and devotes himself to helping victims. The film was released and opened at #1 in the box office.Maldonado was also seen in the feature Cake alongside Jennifer Aniston, Sam Worthington, Anna Kendrick and William H. Macy. CAKE won a Golden Globe and several other awards. After Cake, Allen joined the cast of Universal's NWA biopic Straight Outta Compton, produced by Ice Cube and helmed by F. Gary Gray, which opened at #1 in the box office and stayed there for four weeks straight.Last September, TV One aired the TV movie, Ringside, in which Maldonado starred as SpencerCollier, the egotistical welterweight boxing champion of the world. In addition, he has 4 films in post-production slated to be released in 2017; First Match, Smartass, Quest, and Where's The Money?His dexterity in sitcom is demonstrated by his character in Black-ish, in which Allen co-stars as 'Curtis' the super cool millennial assistant to Anthony Anderson in the offices of Stevens & Lido. On You're The Worst, which centers on two toxic, self-destructive people who fall in love and attempt a relationship; he portrays 'Honey Nutz' in this sitcom which puts a dark twist on the romantic comedy genre. In addition, Maldonado has impressed with memorable appearances on Major Crimes, Rosewood, and NCIS.Lastly, Survivors Remorse is a hit comedy on Starz that follows Cam Calloway and his family as they deal with his recent rise in fame and money as a professional basketball player. Maldonado stars as 'DeShauwn May,' a wild and spontaneous ex-drug dealer turned sports manager. For season 3 of Survivors Remorse he was brought on as a writer and quickly earned a "story by" credit, showing he's just as talented behind the camera as he is in front of it. He recently wrapped writing for season 4.Of African American and Puerto Rican descent, Maldonado is a native of Rialto, CA, a city just outside of Los Angeles. Allen was raised by his single mother, having lost his father to cancer at a very young age. Growing up in a tough neighborhood, he was inspired by his mother's passion and determination. This platform of support has proven invaluable for him to achieve his goals. At the age of 21, Maldonado landed a year-long role in the daytime series The Young & The Restles until his career was briefly interrupted when he was involved in a near-fatal car accident with a drunk driver. After a brief, yet arduous recovery, Maldonado began to build his resume landing roles in the Emmy®nominated CBS drama Judging Amy and FX's The Shield," Detroit 187, Chase and Rizzoli &Isles to name a few. Additionally, his film credits include Live Free or Die Hard, The Ugly Truth, The Next Three Days, and the Marvel Studios short film All Hail the King.Outside of his acting career, Maldonado is a successful entrepreneur. He runs a record company-Get It Done Records; a production company-Only Son Productions; and a T-shirt line-Vineyards Phinest, where a portion of the proceeds go to his foundation. As a staunch advocate for higher education, community service, and encouraging youth to pursue the arts, Maldonado is the founder of Demo Nerds, a foundation that provides free acting classes, tools, and services for at-risk youth and foster children in the inner cities of Los Angeles. Additionally, the organization frequently collaborates with other city programs such as "The Boys & Girls Club,""The Dream Center," and the "New Village Girls Academy".During his rare free time, Maldonado enjoys working out, boxing, playing basketball, and spending time with his family.
Birthday

May 20, 1983

Place of Birth

Bellflower, California, USA

Also known

Allan Maldanado
Known For
Awards
1 wins & 0 nominations
Film Invasion L.A.
2021
Outstanding Acting, Cast - Drama
11-95 (2020)