Cast & Crew
Zeb Slone
as Shawn Oliver
James Stokes
as Pastor Michael Oliver (short film)
Daniel C. Desv. Myers
as Michael Oliver
Aleks Alifirenko Jr.
as Church Member
Chris Vaber
as Gerald Thompson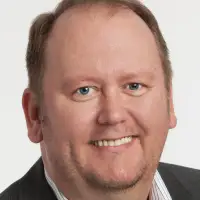 Buddy Campbell
as Bishop Alan Blake (short film)
Alivea Disney
as Kelli Mitchell (short film)
Kelly Layne
as Jacqueline Oliver (short film)
Ed Sturdivant
as Congregation
Samuel Wilson
as Shawn Oliver
About
The district bishop, Bishop Allan Blake, sends pastor, Michael Oliver, and his family to an all black church in the roughest urban community. Bishop Blake sends the black pastor, Henry Wilkins and his family to an all white church in the suburbs. The plot shows how church folk act from both sides of the congregations. Some members are for the switch and some..well they down right can't stand it. Some congregation members will do everything in their power to sabotage the pastors.
More Info
Release Date:
Sep 09, 2022
Production Companies:
Planet Muzick USA Media