Cast & Crew
Yorgosz Goletsas
as Gergö
Panna László
as Lilla
Bouquet Gergely
as Patrik
Pokorni Ábel
as Bandi
Sipöcz András
as Ábris
András Stohl
as Apa
Adrienn Herczeg
as Anya
Viktória Szávai
as Márti
Gabor Peter Vincze
as János bá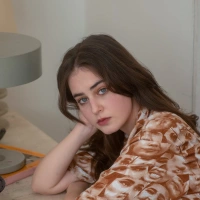 Murányi Panka
as Vivi
About
Gergö and his teenage friends are into three things: partying, sex, and their online following. One night, at a party, Lilla falls victim to the boys. A dare gets out of hand and the youngsters' world changes forever overnight.
More Info
Release Date:
Oct 10, 2019
Production Companies:
FilmTeam, Vertigo Média Kft.