Cast & Crew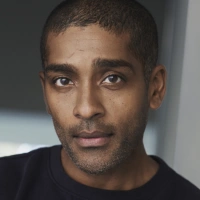 Alexander Karim
as Narrator
Mohammed Alamoudi
as Self, agriculture investor
Ivan Holmes
as Self, farmer and agriculture investor
Argaw Ashine
as Self, Ethiopian reporter
Abraham D.
as Self, native farmer in Gambela Region
Omot Agwa Okwoy
as Self, Gambela National Park official
Paul McMahon
as Self, co-founder and Managing Partner of SLM Partners
Yitagess Ketema
as Self, project manager at Saudi Star Agricultural Development
Bisrat Negash
as Self
Bedilu Abera
as Self
About
Farmland - the new green gold. Hoping for export revenues, Ethiopia's government leases millions of hectares of farmland to foreign investors. But the dream of prosperity has a dark side where the World Bank plays a very questionable role... Dead Donkeys Fear No Hyenas investigates land grabbing and its impact on people's lives. Pursuing the truth, we meet investors, development bureaucrats, persecuted journalists, struggling environmentalists and evicted farmers deprived of their land.
More Info
Release Date:
Apr 01, 2017
Countries:
Sweden, Germany, Finland, Netherlands
Language:
English, Amharic
Production Companies:
WG Film, Ma.Ja.De Filmproduktion, J.W. Documentaries Oy