About
Arizona full movie is released on Nov 07, 2004. Watch Arizona online - the English Drama movie from United States. Arizona is directed by Daniel Holechek,David Holechek and created by David Holechek with Heaven Peabody and Mike Elling.
It is Friday night on the last weekend of the summer and Kayden Watts is fighting to hold on to her life. After years of growing up in a neglectful home, Kayden has learned to depend upon only two people. Her boyfriend, Bryan Teller, is leaving for Massachusetts and college in just two days. Her younger sister, Tamarah has secretly left home without any explanation. And Kayden, fresh out of an unsettling high school tenure, is still coming to grips with a secret of her own. She carries no thoughts of the future, only a desperate attempt to stay close to Bryan until his inevitable departure. However, when Bryan's expulsed older brother unexpectedly comes home with an agenda of his own, she finds herself alone sooner than she had planned. Alone in her sister's vacant room, Kayden vows to regain what is most important to her: Tamarah. Armed with just a few scattered clues left by her sister, Kayden sets off to find her. What she discovers, however, is Tamarah's second, darker life, and the horrifying results of a life lived without love. Along the way she is aided by Thomas, a mysterious boy who takes a peculiar interest in helping Kayden out of her situation. Together, the two scour Tamarah's past for a glimpse into her whereabouts before it is too late. Meanwhile, Bryan must come to grips with reality and the true reason behind his brother's reappearance. But as his time to leave draws closer, Bryan is effectively held hostage by his desperately impoverished and isolated brother. And as Kayden draws closer to her sister, so too does Bryan come closer to danger as he struggles to escape his affectionate yet pitiful captor, and eventually, his entire past. All the while, sitting alone in a bus station, Tamarah waits for a change: a change of scenery; a change in her life. She awaits a midnight bus heading east, to Arizona. Arizona is a powerful character drama delving into the realm of sibling relationships, the meaning of brotherhood and the tragic effects of abuse. It is the story of five young people struggling to overcome their own situations for a better life than they're known. And in the end, each one is forced to find the strength to believe in themselves and to let go of each other in order to find happiness.
Production Companies:
Arachne Pictures
Taglines:
Where would you go?
Cast & Crew
Heaven Peabody
As Kayden Watts
Mike Elling
As Ben Teller
Mishi Schueller
As Bryan Teller
Brandon Tyra
As Thomas Knight
Dezryelle Arcieri
As Tamarah Watts
Gage Barret
As Adrien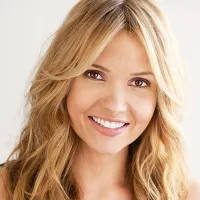 Valerie Azlynn
As Tina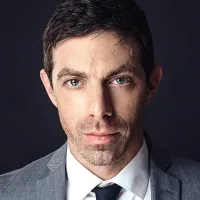 David Shae
As Jared